The Plockton Hotel, Plockton, Scotland
The award-winning Plockton Hotel offers excellent accommodation, stunning views and delicious dining in one of the most scenic areas of the Scottish Highlands! The West Highlands of Scotland in a bygone age enjoyed a reputation for a warm welcome and caring hospitality. Today in an age of changing values, the Plockton Hotel still maintains these much sought after but often now rare qualities. Family owned and run by the Pearson family (Dorothy, Tom, Alan & Ann-Mags) for the last twenty years, the hotel is the sort of place difficult to leave & easy to return to. This is the Highlands — land of Clans and Castles, bitter rivalries and breathtaking scenery.
With stunning vistas at every turn one could perhaps expect that journey's end might be something of a let down — not Plockton! As one descends the main street a surprising and unique panorama opens up — sheltered by watchful mountains and fanned by the warm air of the Gulf Stream, the deep blue sea loch, Loch Carron, laps at the very edge of a sweep of white-washed Highland cottages overshadowed by, of all things, palm trees!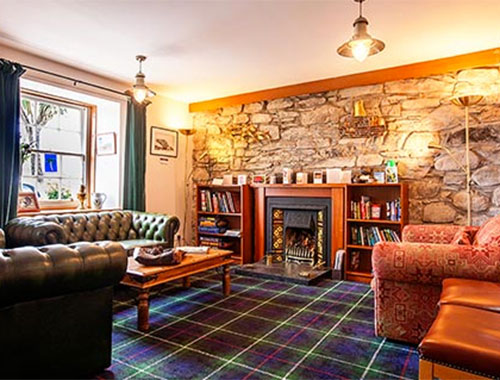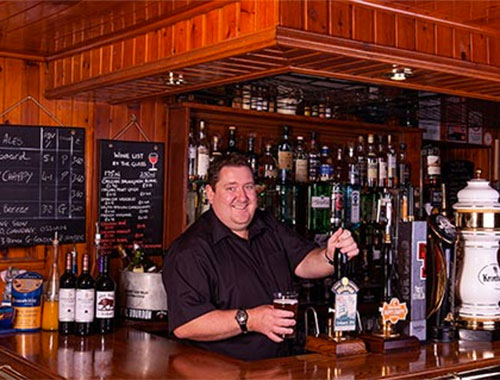 ---