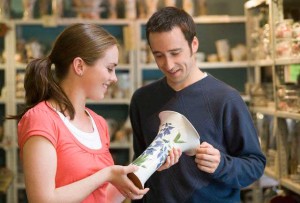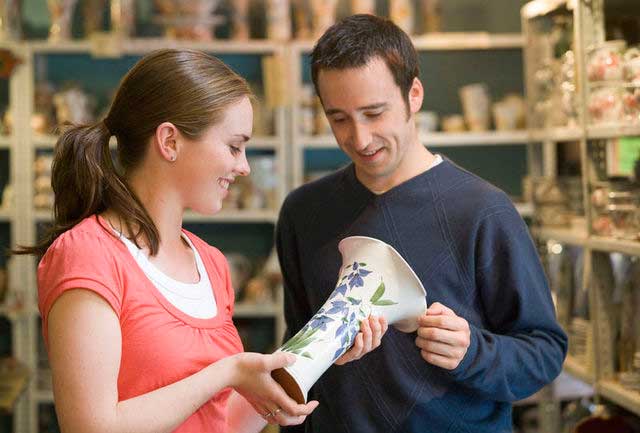 'When a man is tired of London, he is tired of life, for there is in London all that life can afford.'
Samuel Johnson's description of London is as true today as it was when he discussed its merits with Boswell in 1777. London has so much to offer, and of course, one of its most enticing attributes is the number of great places to shop.
Oxford Street: • The most famous shopping district in London, brace yourself for the bustle of Oxford Street. Here you will find Selfridges Department store, with its celebrated window displays.
Regent Street: Linking Oxford Street, and Piccadilly Circus, there are many fine boutiques on Regent Street. Famous residents are Hamleys, the world's finest toy emporium, and Liberty, (with its main entrance on Great Marlborough Street), the historic luxury department store known for its floral and graphic prints.
Jermyn Street: Famous for men's clothing, you will discover custom shirt makers and shoe shops on Jermyn Street. It is said that a visit to Jermyn Street is all it takes to bring out the impeccably – dressed gentleman in any man.
Bond Street/Mayfair: • This is the area for high-end luxury stores. London competes with New York when it comes to designer shopping and you can find big names like Louis Vuitton, Burberry, and Tiffany & Co. on Bond Street and in Mayfair.
Westfield: This is not a geographical area, but the name of two shopping malls. Located in East London, Westfield Stratford City is one of the largest shopping malls in Europe with 250 stores and 70 places to dine. Not for the faint-hearted, Westfield London boasts all the major luxury brands under a single roof.
Carnaby Street: The heart of swinging sixties London, Carnaby Street is an eclectic shopping experience. There are designer boutiques (some of them new and relatively unknown), more off – beat stores, plus plenty of restaurants, English cafes, pubs and bars.
Covent Garden: An essential part of the London shopping experience, Covent Garden offers handmade jewellery, unique gifts, imaginative arts and crafts, hip fashion, urban streetwear, shoes, funky cosmetics and even rare sweets. Moreover, enjoy the street performers, part of the signature Covent Garden experience.
King's Road: King's Road in Chelsea is for those obsessed with shopping. You can find everything here, from top-end stores to designer boutiques to antiques. There are also roadside cafes. Over 30 fashion and lifestyle retailers, including Zara, can be found at the Duke of York Square.
Knightsbridge: The high-class heart of London, most of the big names in the world of fashion, including Harrods and Harvey Nichols, are located in Knightsbridge. Interestingly, you can also find something that fits every budget, so it is not for the elite alone.
Savile Row: The home of exquisite British bespoke tailoring. Savile Row is the place to come to if you need a suit stitched to perfection. Of course, when Ian Fleming created his suave superspy James Bond he dressed him head to toe from Savile Row.
Notting Hill: In Notting Hill you will discover small shops that sell antiques, books, vintage clothing, quirky gifts and even organic food. The mile-long Portobello Road Market has colorful stalls that are set up every day, and Westbourne Grove nearby has high-end designer stores, art galleries and stylish cafes.
Canary Wharf: Located in London's Docklands, Canada Square has more than 200 big names. Apart from the lunch-hour rush on weekdays, it is perhaps London's most relaxed shopping experience.
Boxpark: Located in the trendy East End of London, Boxpark is the world's first pop-up shopping mall. Constructed from shipping containers, that have been stripped out and refitted, Boxpark is a unique shopping experience where you can discover small and independent fashion labels, plus lifestyle brands, cafes and restaurants.
Why not add to your shopping experience by being chauffeured in true London-style? Just let us know your shopping preferences and your timeframe so that we can customize a trip for you to London. Have fun shopping!
Call 800.832.1848 or 212.757.5797 to talk to one of our destination experts or browse our itineraries here and start planning your trip today.