London & The Cotswolds
| London, Stratford upon Avon, The Cotswolds, Bath, Windsor |
8 Days & 7 Nights
London & The Cotswolds

Self Drive Tour or Luxury Chauffeured Tour
Discover the heart of England.

Immerse yourself in the true essence of England, exploring the Cotswolds' charming small towns, and enchanting landscapes.
"A masterful job in creating and arranging such a phenomenal trip…"

– P.J. Fitzgerald
---
Highlights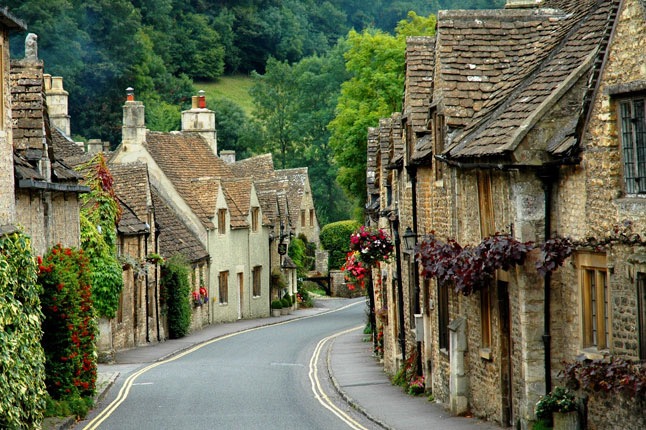 From the bright lights of the city of London to the rolling hills of the Cotswolds, with its honey-colored stone villages, this is a tour that brings you to the very heart of England. Stay in country houses and hotels full of character. Take your time as you meander these atmospheric towns and villages, and explore the lush landscape of England.

To customize this itinerary, talk to one of our destination experts on 800.832.1848 or 212.757.5797.
Explore the city of London
Take a boat down the River Thames, visiting the Tower of London and Tower Bridge
Visit St Paul's Cathedral
Drive to the Cotswolds in the heart of England
Discover honey-stone cottages, village greens, quaint country pubs and antique shops
Visit Stratford-upon-Avon and discover the world of William Shakespeare
Visit the pretty villages of Castle Combe & Lacock
Explore the splendid spa town of Bath
Take an educational tour of the legendary Stonehenge
Visit Windsor Castle and Eton College
Depart England from London
Included in This Tour
7-Nights Accommodation in Luxury Hotels and Country Houses.
Private transfer from the Airport to your London Hotel on day of arrival.
Customized itinerary upon approval.
24/7 Concierge service in Ireland while travelling.
6-days Rental Car including unlimited mileage and CDW insurance. OR upgrade to the services of a private Driver Guide.
Touring Map of Britain.
Not Included: Airfare, tips, travel insurance, and items of a personal nature.
Flight Information
Arrive: London
Depart: London
Airfare is Additional
Take the hassle out of booking flights. Ask about our best available Economy Fares as well as our Preferred Business and First Class Offers. Our air department experts can help with competitive rates. Just let us know your preferred dates and U.S. Departure City. We will do the rest.
Meals
---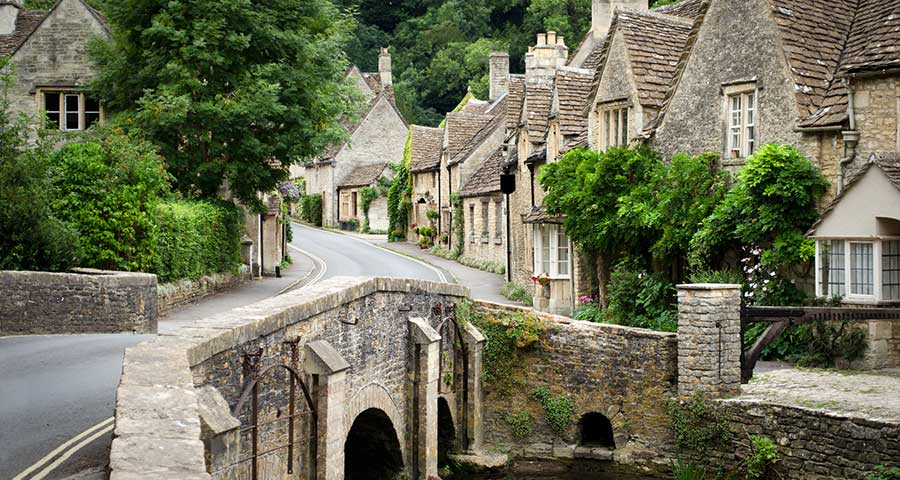 Day 1: London
Arriving in London, enjoy your private transfer to the St Ermin's Hotel for a 2-night stay. Settle in and tour some of the iconic sights of London: Buckingham Palace, St. James' Palace, the Houses of Parliament, Big Ben, Westminster Abbey, and Hyde Park. Go shopping in Knightsbridge at Harrods, or watch the street performers in Covent Garden. In the evening see a show in London's celebrated West End.
Day 2: London
Today you may want to take a boat trip from Charing Cross Pier to the Tower of London and Tower Bridge. See the famous Beefeaters and view the Crown Jewels. Continue to the iconic St. Paul's Cathedral, modelled on St. Peter's in Rome. Check out the cultural hub of the South Bank Centre and take a spin on the fabulous London's Eye.
Day 3: The Cotswolds
Pick up your rental car, or meet your driver guide, and drive to the Cotswolds and Gloucestershire to the heart of England. Go back in time as you encounter small hamlets, village greens, cottage gardens, antique shops, old churches and quaint country pubs. Enjoy at 2-night stay at the Cotswolds House & Spa.
Day 4: Stratford-upon-Avon
Today drive to Stratford-upon-Avon, Shakespeare's birthplace. En-route visit the enchanting Hidcote Manor gardens, near Mickleton. In Stratford, take the local tour, and see Shakespeare's birthplace, Anne Hathaway's cottage, Mary Arden's House, Holy Trinity Church and of course, the Royal Shakespeare Theatre. Indulge in traditional afternoon tea & scones!
Day 5: Cotswolds villages
This morning, visit Stow-on-the-Wold, Bourton-on-the-Water, the Slaughters, the Roman villa at Yanworth, Bibury and Cirencester. Visit the two villages of Castle Combe and Lacock both of which vie for the title of the prettiest village in England. Stay 2-nights at the luxurious Bath Priory Hotel.
Day 6: Bath
Explore the city of Bath, famous for its historic spa and its mix of both Roman and Georgian architecture. Visit the Roman Baths, the Royal Crescent and stroll through Priory Park. Unique, rich in history, culture and creativity, with an independent spirit Bath is designated a World Heritage site.
Day 7: Stonehenge & Windsor
Today visit the legendary pre-historic site of Stonehenge, dating back to between 3000 and 1000 B.C. Lovers of ancient history will also want to visit Avebury, described by some as even more spectacular than Stonehenge! Drive to Windsor and Eton, perhaps visiting Winchester and Romsey Abbey en route. Visit Windsor Castle, St. George's Chapel and nearby Eton College. Enjoy a night at the Christopher Wren Hotel in Windsor.
Day 8: Depart from London
After breakfast, drive to your departure airport in London. Return your rental car, or say goodbye to your Driver Guide, and board your flight home.

To customize this itinerary, talk to one of our destination experts on 800.832.1848 or 212.757.5797.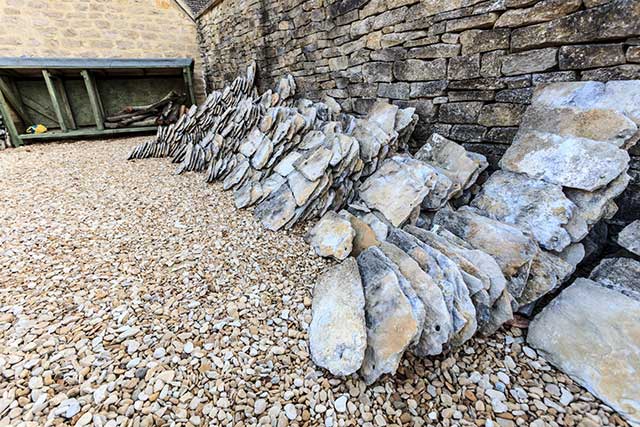 ---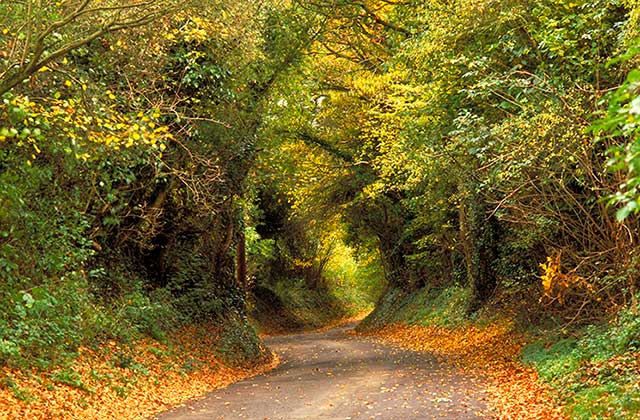 ---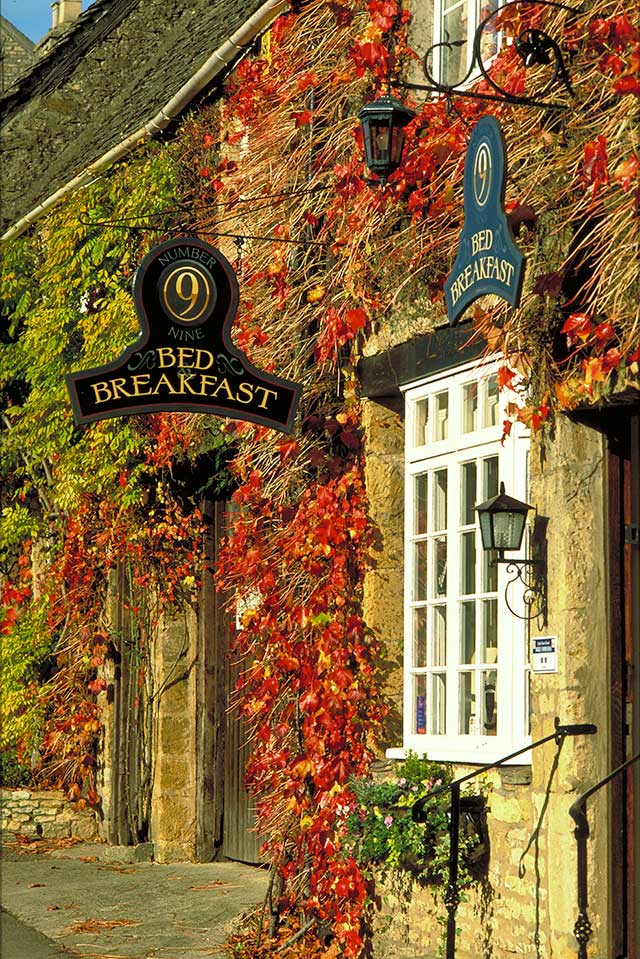 Hotels
Bath Priory Hotel, Bath
The Bath Priory Hotel, Restaurant and Spa is a sublime luxury hotel located a short stroll from the Georgian city center of Bath. Privately owned by Andrew and Christina Brownsword, the staff at this country house hotel are genuinely welcoming and the atmosphere emanates warmth and total comfort - making you feel as though you are a guest in a private house rather than a hotel. The rooms are all individually designed and beautifully decorated. Guests can take the opportunity to indulge in our Michelin Star restaurant which serves superb modern European cuisine under the direction of Michelin-starred Executive Chef, Sam Moody. Or for those looking for a more casual dining experience, relax and unwind in the comfort of our warm and cosy dining destination, The Pantry. To help you truly unwind, the in-house Garden Spa offers massages and a wide range of other beauty treatments.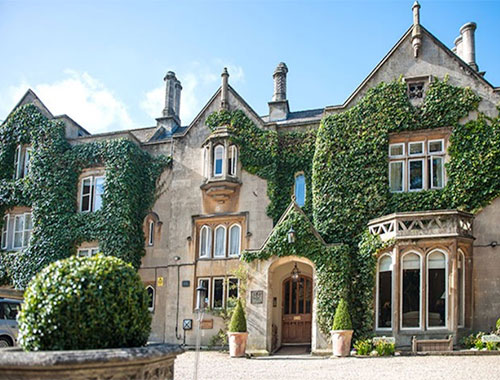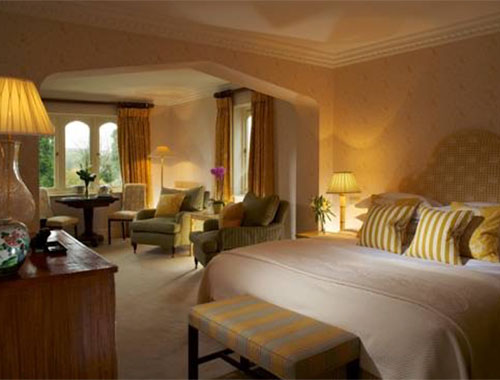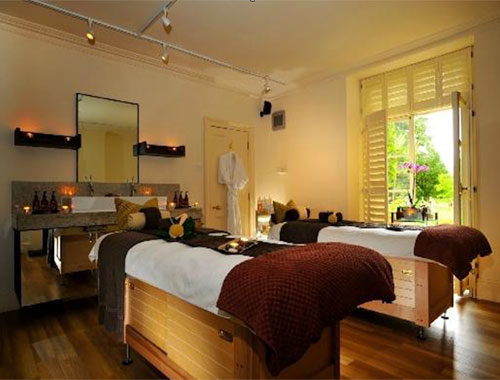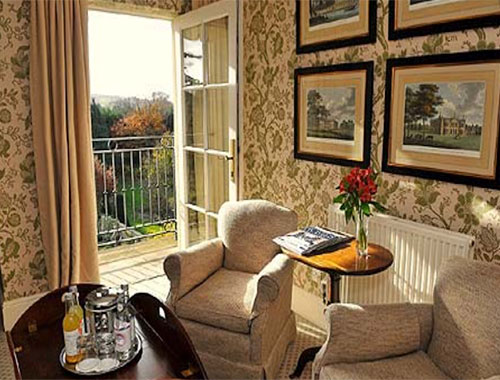 ---
Cotwolds House & Spa, Cotwolds
This award-winning luxury hotel and spa in the heart of Chipping Campden, Gloucestershire, will appeal to discerning travellers visiting the Cotswolds, looking for tranquility, sublime comfort, exceptional food and a stunning spa. The contemporary style makes Cotswold House and Spa one of the most admired boutique hotels in the Cotswolds. With an idyllic location, flexible mix of spaces and immaculate service, Cotswold House is the perfect base for exploring all the Cotswolds has to offer.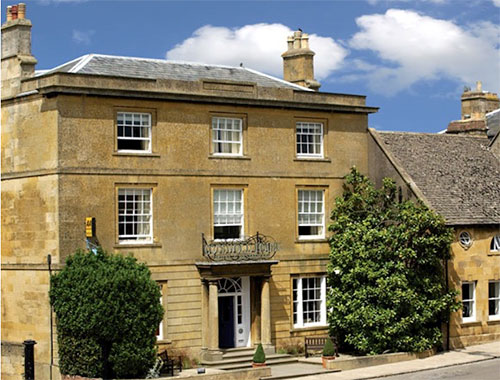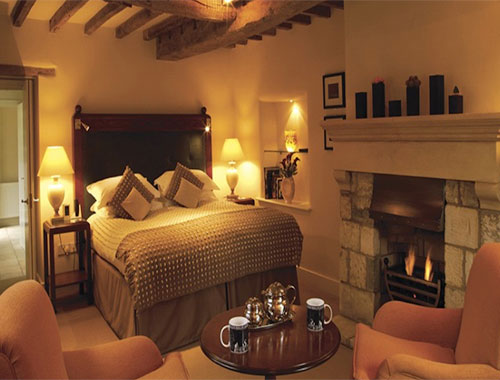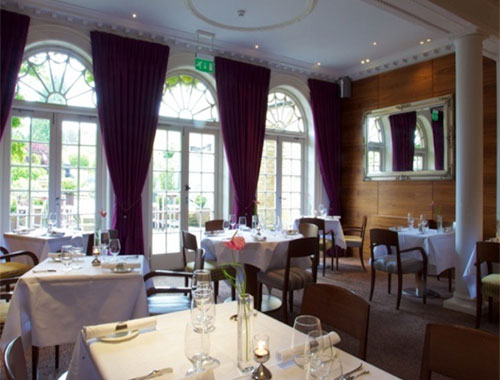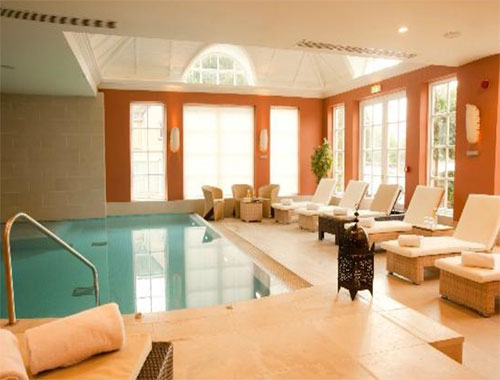 ---
Sir Christopher Wren Hotel Spa, Windsor
The Sir Christopher Wren Hotel is located right on the River Thames, within easy walking distance of Windsor's restaurants, shops and attractions, including Windsor Castle. The world-famous Eton College is a seven-minute walk from the hotel, just over Eton Bridge and down the High Street. Most bedrooms are in the Main House or across the lane in the Bousefield, Courtyard and Nook. Ranging from great value single rooms to luxurious suites, these rooms have easy access to the Thames View Restaurant, Lounge Bar and Terrace. For a real traditional English experience, stay in the 17th-century Swan House with its original wooden beams and floorboards. Next door is the Wren's Club & Spa, which offers free access to guests. Freshly renovated in brilliant contemporary style, Riverside House offers spacious Club rooms, and Grand rooms that feature iPod docks and Philips Senseo espresso machines.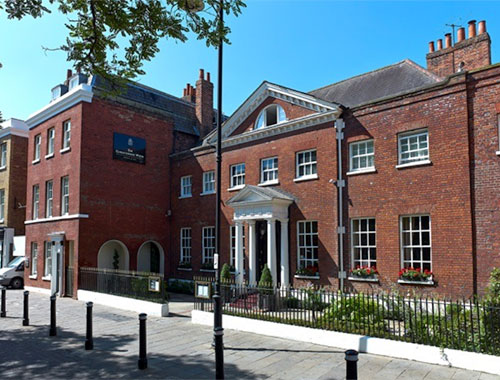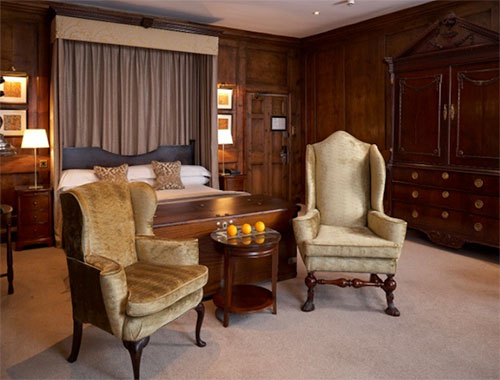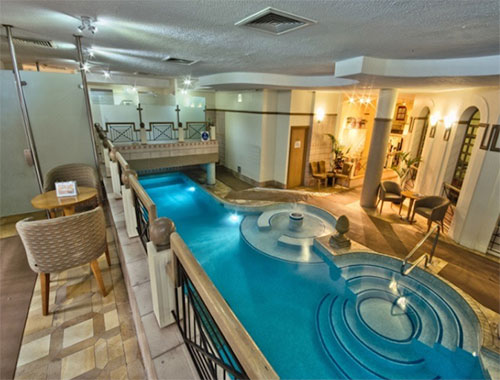 ---
St. Ermins Hotel, London
St. Ermin's understands that a hotel is more than just a bedroom, it is a place where people meet, do business, celebrate, relax and eat and drink with friends and colleagues. Guests are spoiled for choice at St. Ermin's, with the three Caxton environments, the welcoming Lobby, the antique book-lined Library, all make ideal places to stop for coffee, take The St. Ermin's Classic Afternoon Tea, or have a full meal. With a gracious and open atmosphere, modern facilities and textural design, guests feel at ease to kick off their shoes, sit back, sip a glass of wine and watch the world go by. The hotel's location in Westminster, central London makes it the perfect base for business or pleasure. St. James's Park underground and Victoria railway station are only a short walk, as are fantastic shops, West End theatres and a collection of London's major tourist attractions including: Buckingham Palace, The Houses of Parliament and Westminster Abbey.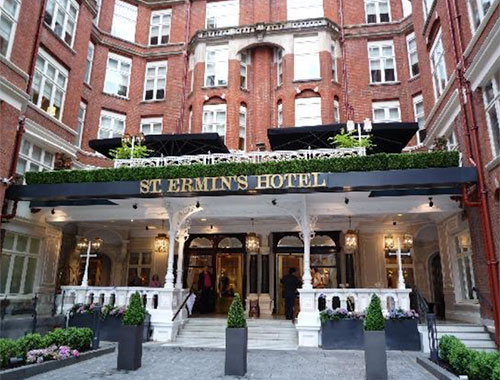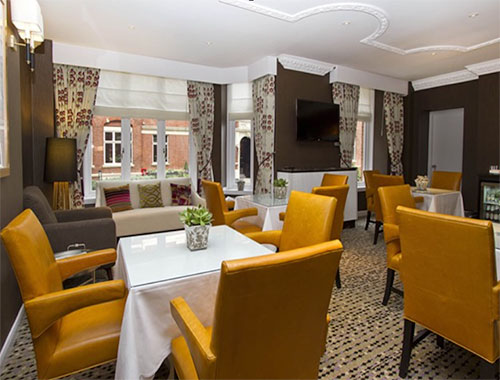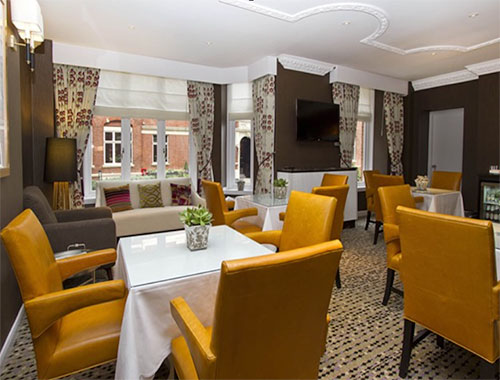 ---
Travel Tips & FAQs
England
Passports & Visas
To enter England (Great Britain) , you need a valid passport. Citizens of the EEA member states (the 27 countries of the European Union EU, together with Iceland, Norway and Liechtenstein) and many other countries including USA, Australia, Canada and New Zealand do not require visas to gain entry to Republic or Northern Ireland.
If only one parent is traveling with a child under 17 year of age and that child's last name differs from the parent, a signed notarised letter from the parent with the same last name as the child's autorizing permission to allow that child to travel.
For more passport information contact the U.S. Department of State (877/487–2778).
What to Pack
England can be cool and damp so a coat is required; something heavy for Winter and lightweight in the Summer. And, as rain is always to be expected, a raincoat and umbrella won't go amiss either!
For outdoor activities you will want to bring sunglasses; and comfortable walking shoes. The weather is changeable so go for layers that you can put on or take off as the temperature changes. And if you are planing to do a lot of walking, comfortable walking shoes. Travel light and save yourself the burden of handling large and heavy luggage.
Some formal dress codes will apply at certain expensive restaurants and nightspots so a jacket and tie should be considered. Otherwise casual clothes will suffice when touring around Britain.
Weather
England has a maritime climate which is dictated by the convergence of moist air from the sea with dry continental air coming up from the south. This leads to an unsettled weather pattern where many types of weather can be experienced during the day. The west of the country tends to be milder, wetter and windier, influenced by the Atlantic, whereas the east will be colder in the Winter due to the effects of the North Sea.
Temperature ranges are wider in the northern part of England.
January and February are the coldest months with an average temperature around 44°F.

July and August are the warmest months with an average temperature of 69°F.
Currency
In England the official currency is the pound sterling(£). One pound sterling consists of 100 pence.
Gratuities
Gratuities and tips are lower in England than in the United State and some restaurants include these as a service charge on the bill. When tipping in restaurants you should pay 12.5 to 15 % and there is no need to tip bar staff or in clubs unless you are being served at your table.
Emergency Services
Police, Fire, Ambulance: Telephone: 999
24 hour medical treatment is available in UK hospitals under the National Health service and you should expect to be billed but it is nowhere as expensive as it is in the United States.
Gadgets
The electrical current in Great Britain is is 220–240 volts and the plugs are three-pronged. Adapters are widely available and its a good idea to bring a couple for your various gadgets.
Public Transportation
Traveline provides information on all public transportation in Scotland including timetables.
Most stations and bus terminals in England will accept credit and debit cars for payment of tickets and other service.
Buses
Many routes fill up quickly so it is advisable to book in advance. With many of the bus companies you receive an email receipt when you book on-line.
Railways
First Class, as well as standard class coaches are available on most scheduled services, with wider seats. Standard class is pretty good, while First class can be two to three times more expensive. There is the Weekend First ticket on offer at weekends and holiday where you can upgrade to First Class for as little as £5. Booking in advance is advisable to get the cheapest fares, up to half the price!
Save on-line with The Trainline.
Time Zone
England functions on Greenwich Mean Time (GMT). During the summer it becomes GMT+1.For example, New York is Greenwich Mean Time -5 hours & Los Angeles is Greenwich Mean Time -8 hours.
Language
Being England the only language you will need is English.
Driving
You will need either a full valid national driving license or an international driving permit (IDP). You can acquire an IDP from the American Automobile Association or from Automobile Association or Royal Automobile Club in the UK. IDPs are only valid with your regular driver's licence They are not mandatory but having one can prevent issues when dealing with local authorities.
Cars in England drive on the left-hand side of the road and both driver and passengers are required to wear seat belts at all times by law. Most cars have manual transmission so be sure to specify that you want to hire an automatic if you are uncomfortable with changing gear manually. Car hire starts from as little as £30 per day and £117 a week for a mid size car.
You will pay a lot more for gasoline (petrol) in the UK, about £4 per gallon. The imperial gallon is 20% more in volume than the US Gallon and is dispensed at the pump by the litre (4.5 litres to the gallon).
Parking
On street parking is available in most urban areas in England. Parking fees vary depending on where you are in England. Pay and display machines, which dispense tickets, are marked with a large P. Tickets should be placed on your dashboard for viewing by traffic wardens who inspect paid-for-parking zones regularly. Parking regulations are enforced with fines for cars parked illegally. You will also find privately run parking lots.
Vaccinations
There are no vaccinations required to visit England.
---
Testimonials
"Back from a great golf trip and thanks so much for your assistance. Hotels were outstanding and made for a wonderful relaxing trip."
– Tim Dudich
---
"I wanted to let you know that our trip was one for the ages. We had more fun than I could have imagined."
– Herb Bennett
---
"To say our group had an awesome time on our trip would be the understatement of the century."
– John C. Granzow, CIMA
---
"I will have no hesitation in recommending your company for future use! I felt as if you and your company gave us top notch customer service and never batted an eye for what may have been odd questions – that type of service is hard to find. You really gave us personal service!"
– Leslie Wajda
---
"Trip was great – accommodations excellent."
– Kathleen McCormack-Batterson
---
"This note is to praise Destinations Ireland and our driver, James Finn, who truly made our trip a pleasure!"
– Donna Long
---
"The trip was really great.  You did a fabulous job of picking the properties. Scotland is beautiful! It was a great trip. You scored again! Can't wait for our next adventure."
– Libby McGriff
---
"I wanted to let you know that the accommodations were fabulous throughout our trip. We were completely blown away, what a magnificent find. The house is simply breathtaking. A word on the drivers. I could not have asked for more accommodating or entertaining gentleman to escort us around. They were full of information, great stories, and advice. Really, really just wonderful guys all around."
– Susanne McNeill
---
"A masterful job in creating and arranging such a phenomenal trip…"
– P.J. Fitzgerald
---
"We had a "dream trip" and you/your organization were a large part it making it all happen. Everything went smoothly and was more than we ever imagined! We are already talking about a return trip in a few years! Have to save our money. 🙂 Thanks again for all you did for us."
– Nancy Capocy
---
"I cannot express how much I appreciate you making all the arrangements with such short notice & I just wanted to say Thank you again for all your help."
– Susan Sanford
---
"All I do is talk about the wonderful trip, sites and your company and how we couldn't have been happier with all the arrangements and people who set this wonderful trip up. Again thank you!!!"
– Janet Jenrick
---
"We had a wonderful time in Ireland and I appreciate all the reservations you made and the guidance your gave us."
– Monica Kobasic
---
"I wanted to thank you for arranging a great trip to Scotland. The Channings, Culloden House, and Roxburghe House were fantastic…the best of accommodations, food, and customer service"
– Trina Girimont
---
"I wanted to thank you and Destinations Ireland and Beyond. We had an amazing experience. We loved all the hotels that you set us up with. Thank you for being so insightful, quickly giving us a speed course of Ireland and helping us decide where to go and what to see. I would highly recommend Destinations Ireland and Beyond as the best travel agency!"
– Donna and Ira Spector
---
"A lot of beautiful memories. THANK YOU for all of your planning and attention to detail,"
– Kathy Ross
---
"I just wanted to send you a thank you for all you did to make our trip the best! It was beyond our expectations! We loved all of our accommodations. I can't say that I have a favorite because it all was perfect. We were not ready to come home and all look forward to visiting Ireland again."
– Peg Cozzolino
---
"I want to THANK ALL OF YOU FOR A WONDERFUL TRIP. Ronelle and I had a marvelous time."
– P.J. "Paul" Nicholson
---
"Thank You! for all your help arranging a wonderful visit to Ireland."
– Ron & Jennifer Spielman
---
"Tim and I had a wonderful trip to Ireland thanks to your wonderful suggestions and arrangements. Everything was just perfect. We truly had a wonderful trip and are grateful for your services."
– Jenny Popp
---
"Thank you for the great job you did arranging our trip to Ireland. Everything went wonderfully and the accommodations were the best."
– Elizabeth Zechman
---
Booking Enquiry for London & The Cotswolds
You can use this form to contact us with your preferred date of travel, the number of people in your party and your requirements and we will get back to you with a quote.