South of Ireland
| Dublin, Kilkenny, Cork, Ring of Kerry, The Burren, County Wicklow |
11 Days & 10 Nights
Ireland for the Connoisseur

Self Drive Tour or Luxury Chauffeured Tour
Uncover the treasures Ireland holds for the connoisseur.

Feast on its rich heritage, evocative landscape, and welcoming culture, while experiencing a range of fun activities.
"Thank You for all your help arranging a wonderful visit to Ireland!"

– Ron & Jennifer Spielman
---
Highlights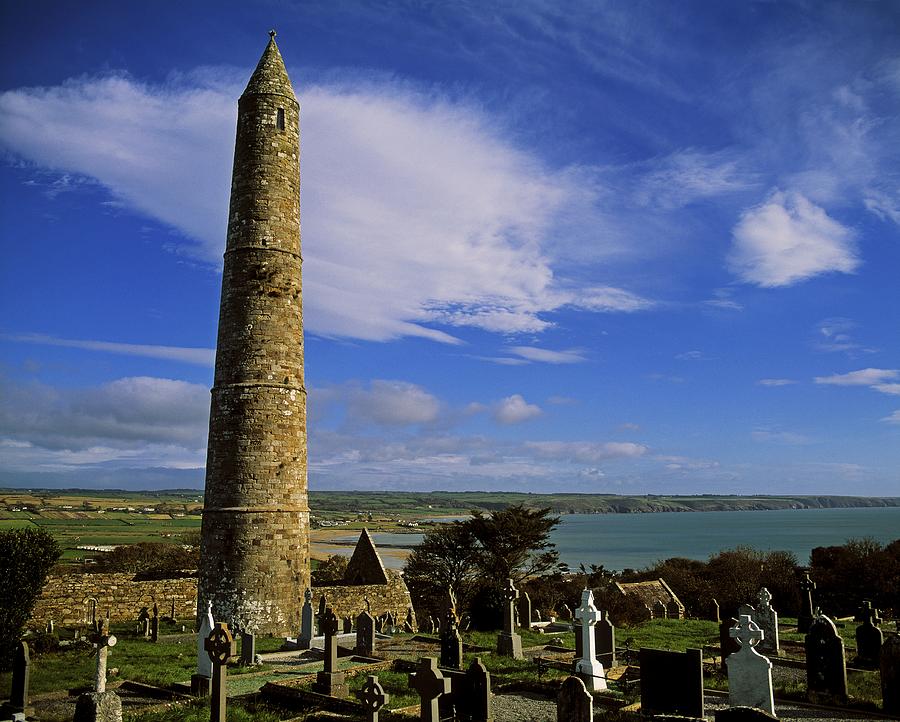 We will ensure that this is an unforgettable tour as you stay in Ireland's most luxurious hotels from historic castles to manor houses with top class spas. You will have many opportunities for a wide range of activities from cooking demonstrations, to horse-riding, fly-fishing, playing golf and hiking. You can search for your ancestors, enjoy some traditional Irish music, experience a night at the theatre and soak up the ambience and welcome of an Irish pub. All this as you travel around Ireland and absorb the beauty of this jewel isle, with its green fields, stunning coastline, wild sea, stark bogland, and dramatic mountains.

To customize this itinerary, talk to one of our destination experts on 800.832.1848 or 212.757.5797.
Stay in Dublin
Visit Trinity College and The Book of Kells, Grafton Street, St. Stephens Green & Temple Bar
Visit the medieval city of Kilkenny
Explore the city of Waterford
Tour Cork and Cork city
Discover West Cork and Kenmare
Stay in Killarney and tour the Ring of Kerry
Explore the Dingle Peninsula
Tour the stunning Cliffs of Moher and the lunar-like Burren
Visit County Wicklow, the 'Garden of Ireland'
Depart from Dublin
Included in This Tour
Private Car transfer to your hotel on arrival.
9 nights deluxe hotel accommodations with full breakfast daily.
Self-Drive rental vehicle with unlimited mileage and CDW insurance. OR upgrade to the services of a Professional Driver Guide.
Touring Map of Ireland & List of recommended pubs, restaurants and places of interest.
Deluxe portfolio of travel Documents & Personalized Itinerary.
24/7 Concierge service in Ireland while travelling.
Discount admissions booklet for area attractions.
Not Included: Airfare, tips, travel insurance, and items of a personal nature.
Flight Information
Arrive: Dublin (DUB)
Depart: Shannon (SNN)
Airfare is Additional
Take the hassle out of booking flights. Ask about our best available Economy Fares as well as our Preferred Business and First Class Offers. Our air department experts can help with competitive rates. Just let us know your preferred dates and U.S. Departure City. We will do the rest.
Meals
---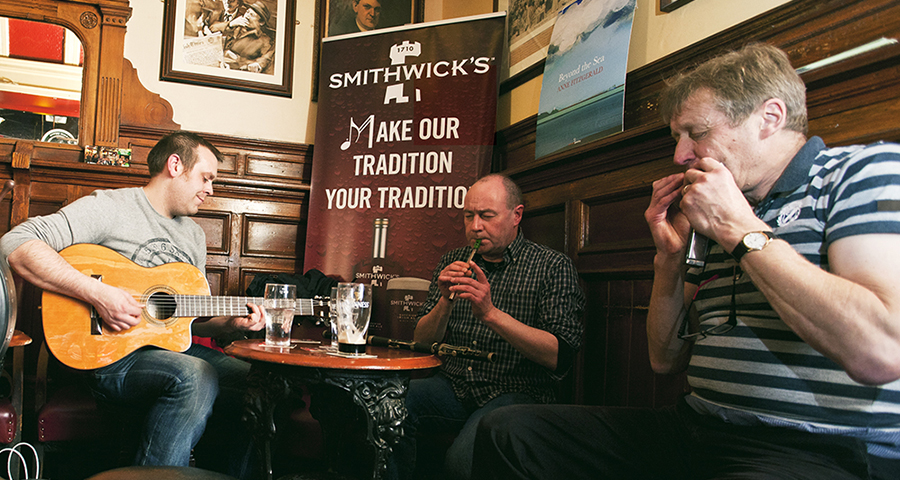 Days 1, 2 & 3: Dublin City
Arrive in Dublin airport and enjoy a private transfer to the elegant Fitzwilliam Hotel for a 3 night stay in the heart of the city. Enjoy a walk through Stephen's Green, Grafton Street and Temple Bar. Maybe fit in a visit to the Guinness Brewery at St. James' Gate for a taste of the real thing. Tonight, perhaps enjoy a visit to one or two pubs once frequented by Joyce, Wilde and Behan.
Explore Dublin City. Highlights include Trinity College and the Book of Kells, St. Patrick's Cathedral, Dublin Castle, the National Gallery and Dublin Museum of Modern Art. Enjoy shopping in the Grafton Street area with its many fashionable boutiques, followed by Guinness and oysters in Davy Byrnes Gastro pub. Ireland is famous for the arts, perhaps you would like to see a show at Dublin's famous The Gate Theater.
We suggest taking a day trip to Newgrange, in County Meath. Newgrange is a megalithic Stone Age passage tomb. It was built about 3200 BC, during the Neolithic period, which makes it older than Stonehenge and the Egyptian pyramids. This is a sight not to be missed. Newgrange is a place of huge spiritual and historical importance and is classified as an UNESCO World Heritage site.
Day 4: Dublin / Waterford
After breakfast pick up your rental vehicle. Enjoy the beautiful drive south to Kildare. Stop off for a guided tour of the Irish National Stud Farm and a visit to the Japanese Gardens. Continue to the medieval city of Kilkenny. Take a tour of Kilkenny Castle and shop at the famous Kilkenny Design Centre. Have lunch at Kytelers Inn. Continue to Waterford for your overnight stay at the stunning Cliff House Hotel. Enjoy the superb hotel spa and dine in their award winning restaurant. If you have time take a tour Waterford City, and explore the 'Viking Triangle.' Waterford is one of Ireland's oldest viking towns, including an award winning medieval museum, cultural heritage center, and much more.
Day 5: Waterford / Cork
Depart Waterford and drive to Cork. En route visit the historic seaport and market town of Youghal in its scenic setting between hills and a broad expanse of the Backwater River. The nearby coastal town of Cobh was the departure point for many emigrants between 1750 and 1950. Tour the Heritage Center, which recreates the experience and provides genealogical services.
Continue through Cork for your overnight stay at Hayfield Manor. Tour Cork City and shop on Patrick Street. Cork is the cultural and economic capital of the south of Ireland. St Patrick's Bridge, spanning the north channel of the River Lee, is a good point from which to begin a tour of the city
Days 6 & 7: Cork / Kenmare / Killarney / Dingle
Visit famous Blarney Castle and kiss the stone of eloquence. Afterwards take a stroll through the gardens and see Badger Cave and the adjacent dungeons, which penetrate the rock at the base of the castle.
Then continue your drive west towards Kenmare. Take the scenic route through Clonakilty, Skibbereen and Bantry Bay. Arrive in Kenmare, a charming 17th century market town surrounded by the wild beauty of the Kerry Mountains. It once thrived on iron smelting, then became famous for lace and needlepoint. The town has plenty of old pubs, attractive shops selling crafts and gifts and good restaurants to suit every taste. You'll stay 2 nights in The Park Hotel, which includes Samhas, one of the finest spas in Europe.
Drive to Killarney and visit Muckross House and Gardens surrounded by the Killarney lakes. Then drive to the majestic Dingle Peninsula, the setting for the film 'Ryan's Daughter'. See some of the most breath-taking views in Ireland at Slea Head and Connor Pass. There are a number of charming fishing villages dotted along the coast where you may wish to stop for lunch.
Days 8 & 9: Killarney / Clare
Depart Killarney and drive north towards Clare for your 2-night stay at Dromoland Castle, once the ancestral seat of the O'Briens, and one of the most famous Baronial castles in Ireland dating back to the 16th century. Explore the lunar-like Burren region, famous for its unique flora and fauna, geology, and archaeology. Perhaps visit Ailwee Cave, containing an underground river and waterfall. Visit their Birds of Prey Centre, featuring birds from around the globe.
Tour the impressive Cliffs of Moher which soar 700 feet above the pounding Atlantic Ocean below. The cliffs extend along the majority of County Clare's coastline. There are towers at either end, from which you will get excellent panoramic views. With the luck of the Irish, you may even see as far as the Aran Islands.
Day 10: Co. Wicklow
Drive east to County Wicklow, where you'll stay 1 night in the Powerscourt Hotel. From walking, jogging, hiking, cycling, golfing or traditional country pursuits like fishing or horse riding, Powerscourt Hotel offers countless ways to explore the picturesque surrounds of Wicklow, in what's known as the 'Garden of Ireland'. Tour Glendalough, the monastic ruins here are some of the finest of its kind, and feature a near perfect round tower. The monastery was founded in the 6th century by St Kevin, a hermit priest. You'll love Wicklow's spectacular scenery, rich history, archaeology and abundant wildlife.
Day 11: Depart Dublin Airport
After breakfast, drive to Dublin Airport, return your rental car, and prepare for your return flight home.

To customize this itinerary, talk to one of our destination experts on 800.832.1848 or 212.757.5797.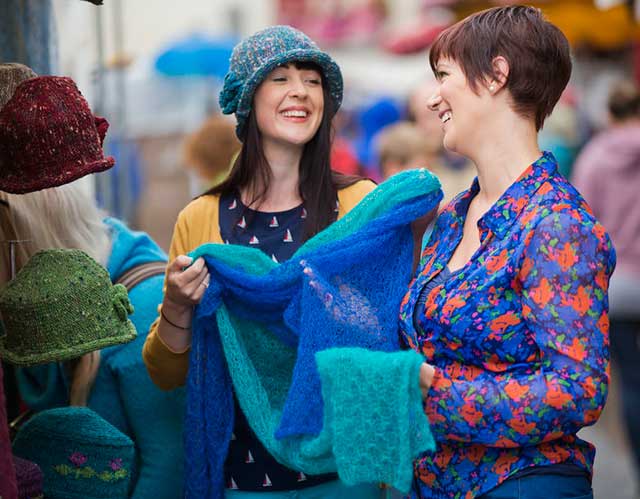 ---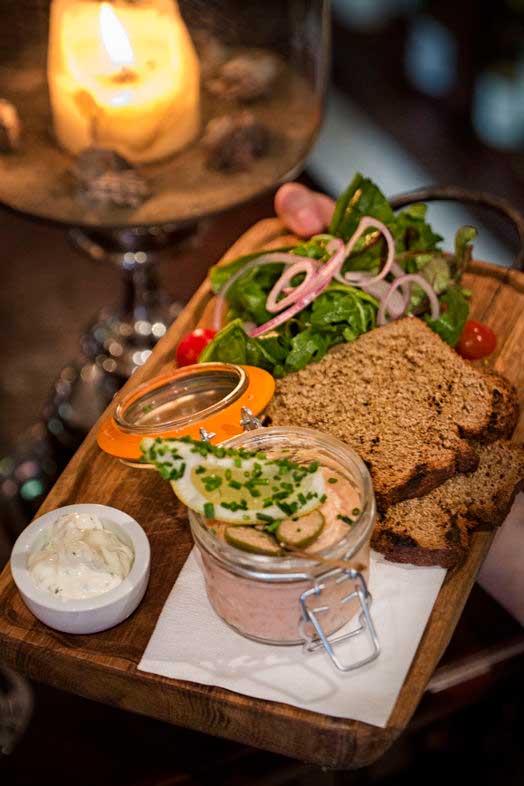 ---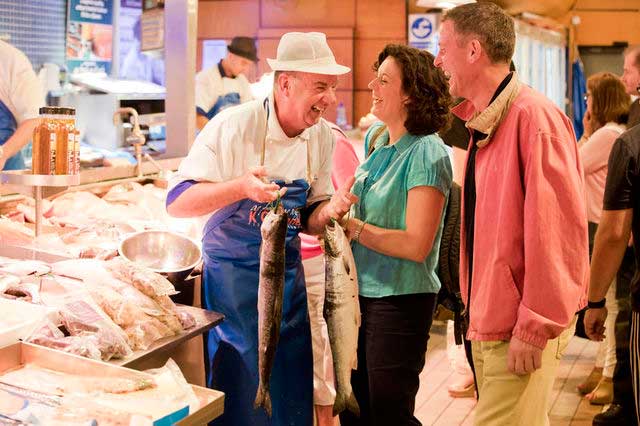 ---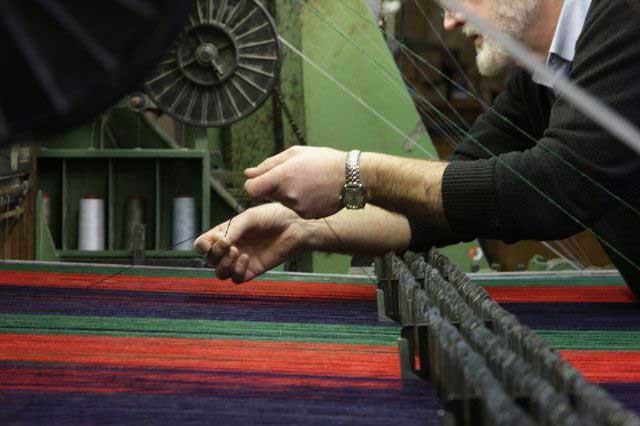 ---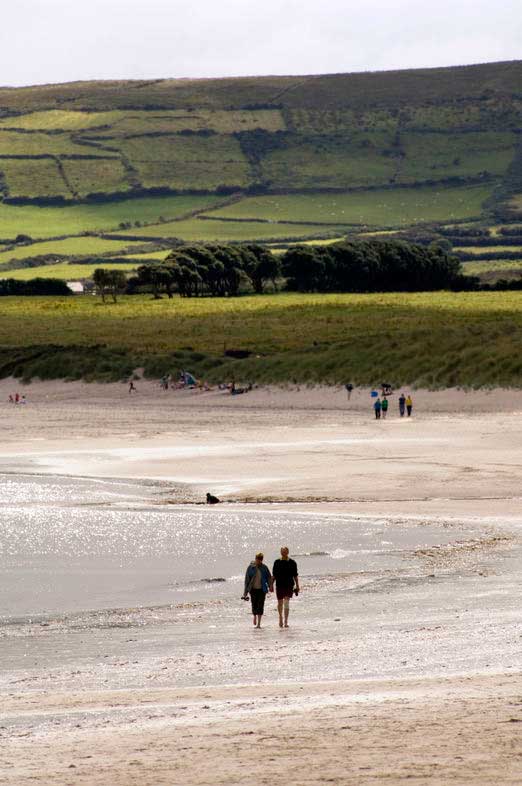 Hotels
Dromoland Castle, Co. Clare
This luxury 5 Star Castle Hotel has an extraordinary history stretching back to the 5th Century, Dromoland Castle was originally the ancestral home of one of the few families of Gaelic Royalty; direct descendants of Brian Boru, the High King of Ireland. Seamlessly blending Old-World elegance with contemporary luxuries, Dromoland's tradition of delivering impeccable, unobtrusive service is never compromised. Unwind slowly in the Castle's 5 Star luxury Health Spa and indoor heated pool; or enjoy a good book beside a crackling evening fire. Dromoland Castle is the perfect location from which to explore all the west of Ireland has to offer.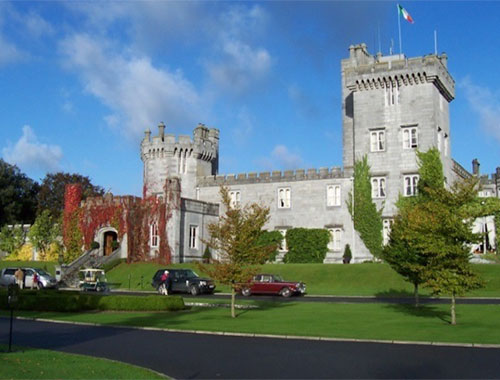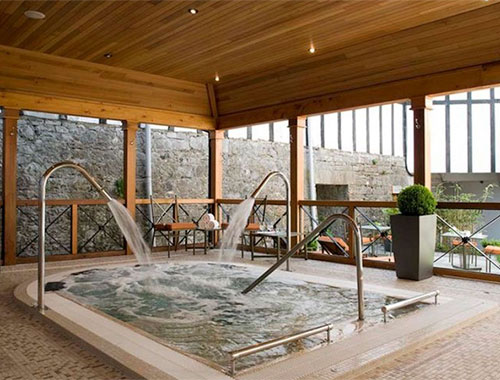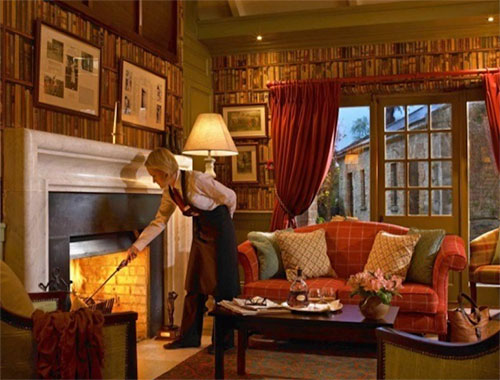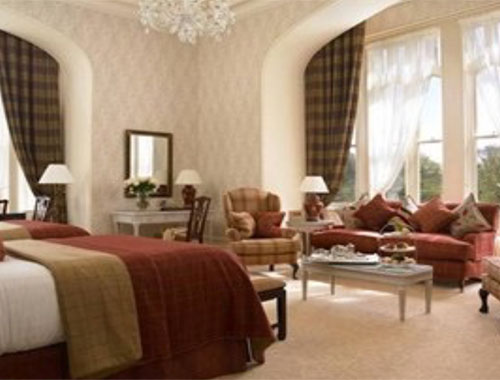 ---
Hayfield Manor, Cork
Hayfield Manor, an Experience beyond the Best. At the 5 Star Hayfield Manor Hotel Cork, a family owned boutique luxury hotel, a visit is an experience in itself.  Winner of the Conde Nast Traveler 2012 Reader's Choice Awards, the hotel is discreetly nestled within beautiful walled gardens, a tranquil oasis in the vibrant city of Cork South West Ireland.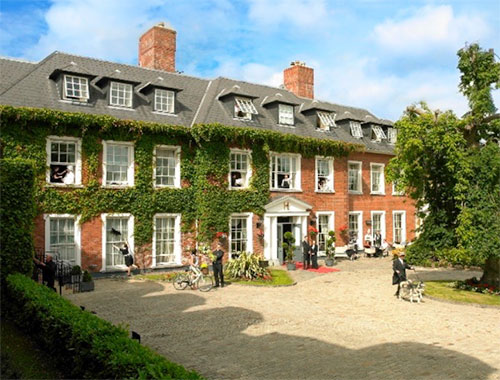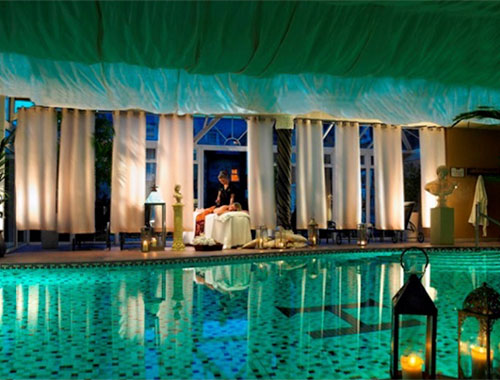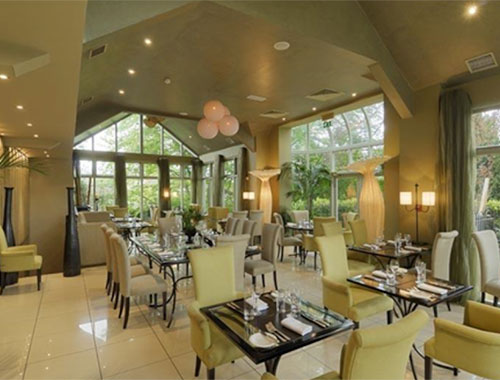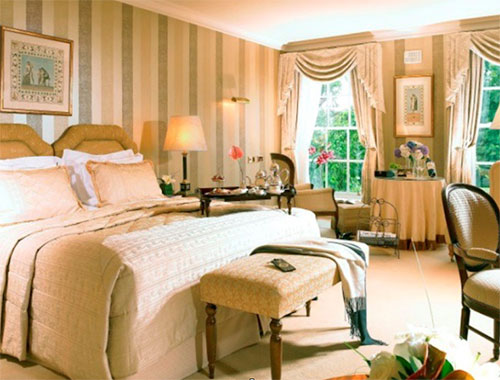 ---
Powerscourt Hotel, County Wicklow
Outstanding among luxury five star hotels in Ireland and set amidst one of the most scenic and historic estates in the country is Powerscourt Hotel, a 200-room resort showcasing Palladian-style architecture and offering guests a host of amenities. Whether you are planning a sensational spa weekend with friends, are an avid golf enthusiast looking to play our prestigious fairways or are traveling for business, as a member of the Autograph Collection they offer a five star, one-of-a-kind destination for guests of all types.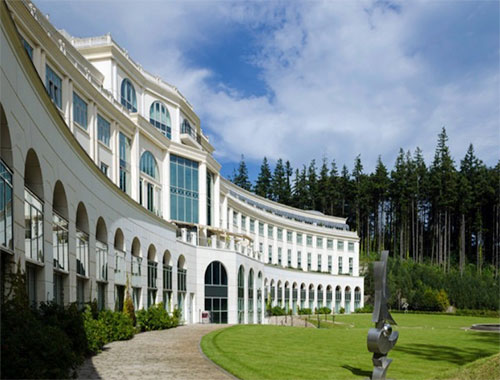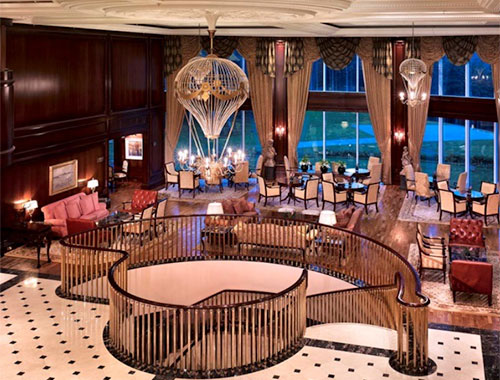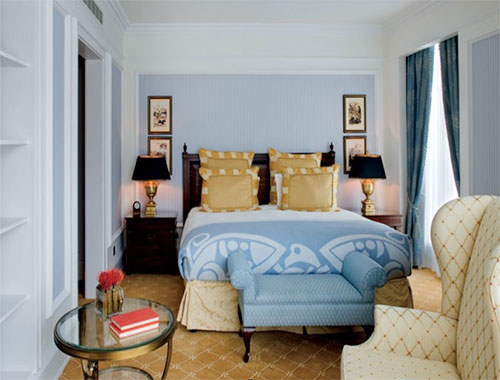 ---
The Cliff House Hotel, Ardmore Co. Waterford
The Cliff House Hotel is a five-star, privately owned luxury hotel located close to Cork and Waterford. The building seems to cling to a cliff on the south side of Ardmore Bay where there has long been a fishing village, and a Christian settlement that pre-dates St. Patrick. From sun-drenched terraces and private balconies it is possible to see Ardmore's sands, lobster pots and dolphins that play out on the water. All their luxury rooms and suites are sea facing. Enjoy stunning cuisine in their Michelin-starred House Restaurant from Martijn Kajuiter. They also have a bar with an outdoor terrace for summer dining. The Cliff House will be an experience to remember.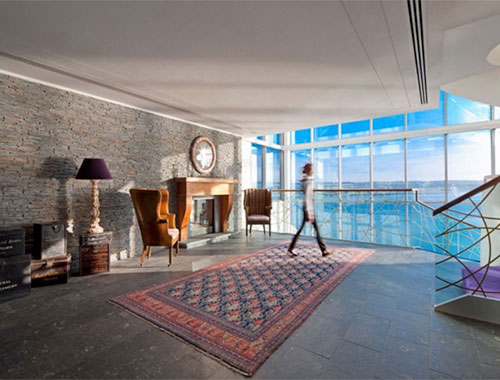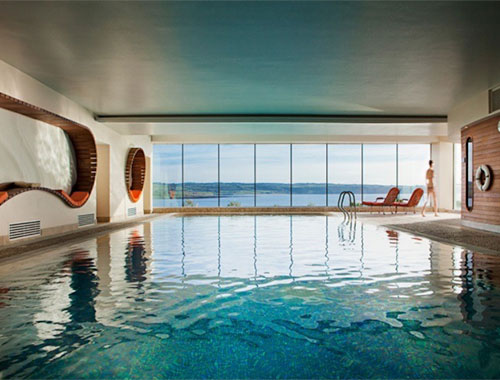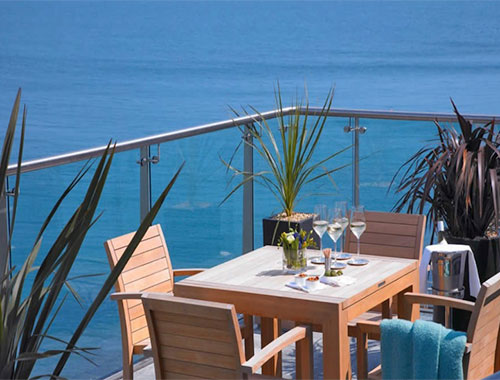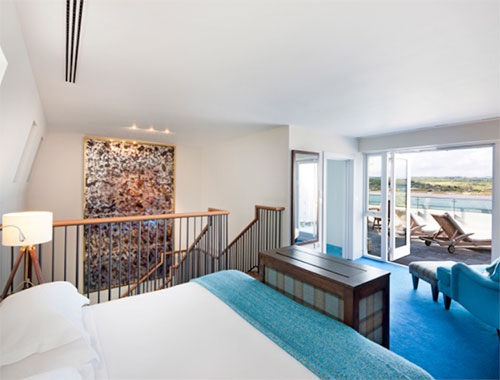 ---
The Fitzwilliam Hotel, Dublin
The Fitzwilliam 5 Star Dublin Hotel, Dublin's most luxurious design hotel is located in the heart of the city. Experience the best of both worlds when staying at this chic haven, to one side the tranquility and calm of St Stephen's Green and to the other, Grafton Street, Dublin's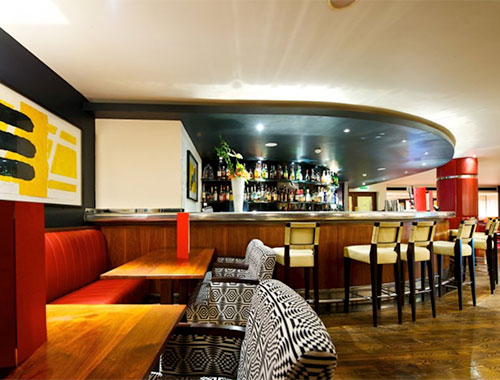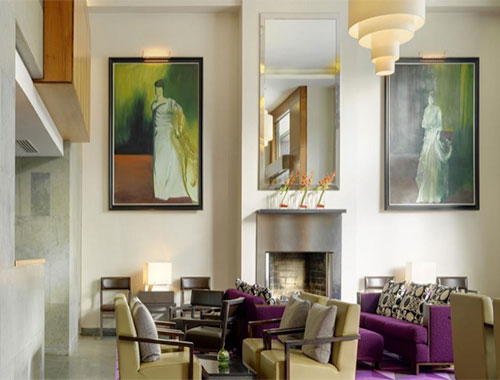 ---
The Park Hotel Kenmare
Both Condé Nast Traveler and Travel & Leisure magazine voted The 5 star Park Hotel as the Best Hotel in Ireland in 2012. A vibrant hotel with wonderful facilities like their Deluxe Destination Spa SÁMAS, SISLEY Treatments, Lap Pool, Cinema and daily lifestyle classes, but a place where we are not ashamed to be old fashioned. A Blue Book Property; this Victorian landmark, dating from 1897, with its splendid views over the glistening waters of Kenmare Bay, the ever changing light of the Cork and Kerry Mountains, the adjoining 18 hole golf course, garden walks and the Heritage Town of Kenmare is home to one of Ireland's finest hotels.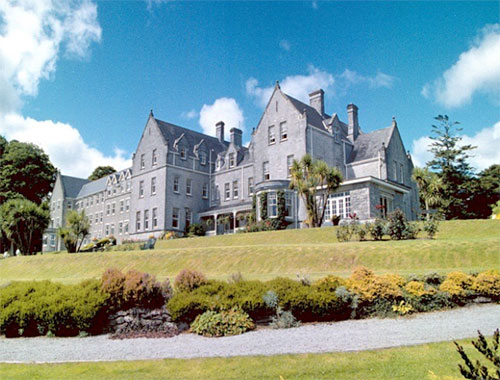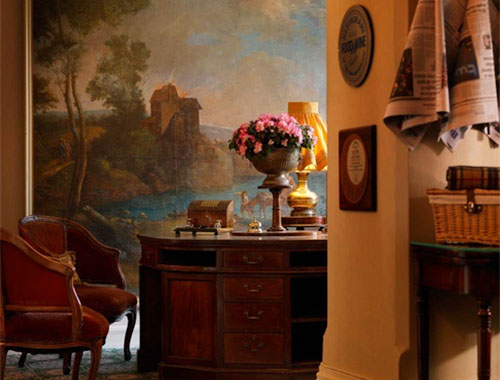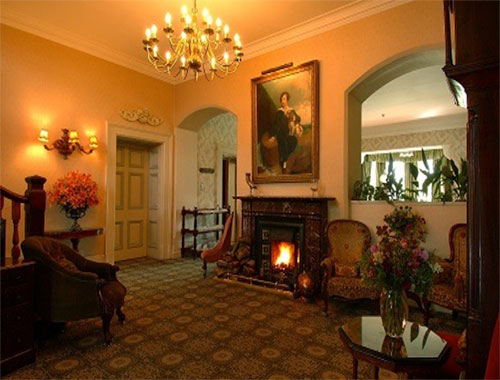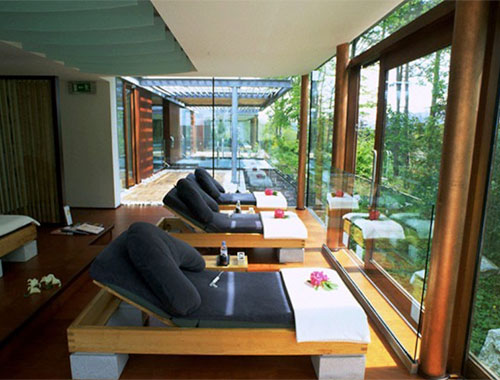 ---
Travel Tips & FAQs
Ireland
Passports & Visas
To enter the Republic or Northern Ireland, you need a valid passport. While e-passports are commonly used now, they are not a necessity to enter Ireland. UK citizens do not require a passport to enter Ireland, but carriers by air or sea require some form of identification with a photograph (usually either a passport or driving license with photo).
Citizens of the EEA member states (the 27 countries of the European Union EU, together with Iceland, Norway and Liechtenstein) and many other countries including USA, Australia, Canada and New Zealand do not require visas to gain entry to Republic or Northern Ireland.
What to Pack
Bring a sweater, even in summer; waterproofs to accompany all outdoor activities; sunglasses; comfortable walking shoes and an umbrella. The weather is changeable so go for layers that you can put on or take off as the temperature changes.
Weather
February to April: Highest temperatures range from 46 to 54°F
May to July: Highest temperatures are between 64 and 68°F
August to October: Highest temperatures hit between 64 and 57°F.
Winter air temperatures inland normally reach 46°F, while the coldest months are January and February.
April & September are considered the most pleasant and temperate months.
Currency
In the Republic of Ireland, the official currency is the euro (€). One euro consists of 100 cent. In Northern Ireland, pound sterling is the local currency (£). One pound sterling consists of 100 pence.
Gratuities
Gratuities and tips are discretionary and are not usually included in a bill. The general custom is to give 10% to serving staff in restaurants. Cafes might have a collection box at the till and bar staff are not tipped but you are free to offer "have one for yourself".
Emergency Services
Police, Fire, Ambulance:
Republic of Ireland, Telephone: 112 or 999
Northern Ireland, Telephone: 999
Gadgets
Plugs in Ireland are three-pronged, the same as in the UK and the electricity supply is also 230v. Adapters are widely available, and it's a good idea to bring a couple for your various gadgets.
Public Transportation
National Coaches
Republic of Ireland: Bus Eireann
Northern Ireland: Translink
Dublin Buses
Leap Visitor Card is a prepaid pass that allows you to travel on all Dublin Bus, Airlink 747 buses as well as the Luas Light Railway Tram and DART (Dublin Area Rapid Transit) for up to 3 days.
Railways
Republic of Ireland: Irish Rail
Northern Ireland: Northern Ireland Railways
The Dart (Dublin Area Rapid Transit) covers Dublin's coast and city area from Howth and Malahide in north County Dublin via Dun Laoghaire in south County Dublin to Greystones in County Wicklow.
Luas light rail/tram service travels across the south and west of Dublin city including the city center areas.
Time Zone
Ireland functions on Greenwich Mean Time (GMT). During the summer it becomes GMT+1, that's Irish Standard Time (IST) in the Republic and British Summer Time (BST) in Northern Ireland.
For example, New York is Irish Time -5 hours & Los Angeles is Irish Time -8 hours.
Language
English is commonly used throughout Ireland although Irish is the official language and there are Irish speaking areas called the Gaeltacht where it is the predominant language.
Driving
You will need either a full valid national driving license or an international driving permit. Cars in Ireland drive on the left-hand side of the road and both driver and passengers are required to wear seat belts at all times by law. Signposts in Gaeltacht (Irish speaking) areas are written in Irish (Gaelic) so familiarise yourself with both English and Irish spellings before you set off for those parts. Northern Ireland uses miles per hour, while the Republic of Ireland uses kilometers for signage and speed limits.
Vaccinations
There are no vaccinations required to visit Ireland.
---
Testimonials
"Back from a great golf trip and thanks so much for your assistance. Hotels were outstanding and made for a wonderful relaxing trip."
– Tim Dudich
---
"I wanted to let you know that our trip was one for the ages. We had more fun than I could have imagined."
– Herb Bennett
---
"To say our group had an awesome time on our trip would be the understatement of the century."
– John C. Granzow, CIMA
---
"I will have no hesitation in recommending your company for future use! I felt as if you and your company gave us top notch customer service and never batted an eye for what may have been odd questions – that type of service is hard to find. You really gave us personal service!"
– Leslie Wajda
---
"Trip was great – accommodations excellent."
– Kathleen McCormack-Batterson
---
"This note is to praise Destinations Ireland and our driver, James Finn, who truly made our trip a pleasure!"
– Donna Long
---
"The trip was really great.  You did a fabulous job of picking the properties. Scotland is beautiful! It was a great trip. You scored again! Can't wait for our next adventure."
– Libby McGriff
---
"I wanted to let you know that the accommodations were fabulous throughout our trip. We were completely blown away, what a magnificent find. The house is simply breathtaking. A word on the drivers. I could not have asked for more accommodating or entertaining gentleman to escort us around. They were full of information, great stories, and advice. Really, really just wonderful guys all around."
– Susanne McNeill
---
"A masterful job in creating and arranging such a phenomenal trip…"
– P.J. Fitzgerald
---
"We had a "dream trip" and you/your organization were a large part it making it all happen. Everything went smoothly and was more than we ever imagined! We are already talking about a return trip in a few years! Have to save our money. 🙂 Thanks again for all you did for us."
– Nancy Capocy
---
"I cannot express how much I appreciate you making all the arrangements with such short notice & I just wanted to say Thank you again for all your help."
– Susan Sanford
---
"All I do is talk about the wonderful trip, sites and your company and how we couldn't have been happier with all the arrangements and people who set this wonderful trip up. Again thank you!!!"
– Janet Jenrick
---
"We had a wonderful time in Ireland and I appreciate all the reservations you made and the guidance your gave us."
– Monica Kobasic
---
"I wanted to thank you for arranging a great trip to Scotland. The Channings, Culloden House, and Roxburghe House were fantastic…the best of accommodations, food, and customer service"
– Trina Girimont
---
"I wanted to thank you and Destinations Ireland and Beyond. We had an amazing experience. We loved all the hotels that you set us up with. Thank you for being so insightful, quickly giving us a speed course of Ireland and helping us decide where to go and what to see. I would highly recommend Destinations Ireland and Beyond as the best travel agency!"
– Donna and Ira Spector
---
"A lot of beautiful memories. THANK YOU for all of your planning and attention to detail,"
– Kathy Ross
---
"I just wanted to send you a thank you for all you did to make our trip the best! It was beyond our expectations! We loved all of our accommodations. I can't say that I have a favorite because it all was perfect. We were not ready to come home and all look forward to visiting Ireland again."
– Peg Cozzolino
---
"I want to THANK ALL OF YOU FOR A WONDERFUL TRIP. Ronelle and I had a marvelous time."
– P.J. "Paul" Nicholson
---
"Thank You! for all your help arranging a wonderful visit to Ireland."
– Ron & Jennifer Spielman
---
"Tim and I had a wonderful trip to Ireland thanks to your wonderful suggestions and arrangements. Everything was just perfect. We truly had a wonderful trip and are grateful for your services."
– Jenny Popp
---
"Thank you for the great job you did arranging our trip to Ireland. Everything went wonderfully and the accommodations were the best."
– Elizabeth Zechman
---
Booking Enquiry for Ireland for the Connoisseur
You can use this form to contact us with your preferred date of travel, the number of people in your party and your requirements and we will get back to you with a quote.