United Kingdom
| Orkney, Edinburgh, Avebury, Salisbury, London |
9 Days, 8 Nights
Mysteries of Orkney

**This trip was such a success, watch our site for new dates!**

In Neolithic times (at around 3200 BC) what is interpreted as the first farming village in the UK, Skara Brae, appeared on Orkney Island in Northern Scotland. Our expert leader on this wonderful adventure is none other than the author of the 2016 book, "The Mystery of Skara Brae", Laird Scranton. This tour visits Orkney, Edinburgh, and Wiltshire; it promises to be informative, educational and adventuresome. See "Overview" & "Itinerary" below for more details.
To say our group had an awesome time on our trip would be the understatement of the century.

– John G.
Call 800.832.1848 or 212.757.5797 to talk to one of our destination experts or email us and start planning the perfect trip today.
Price: $3595 Sharing Single $595 Additional
---
Highlights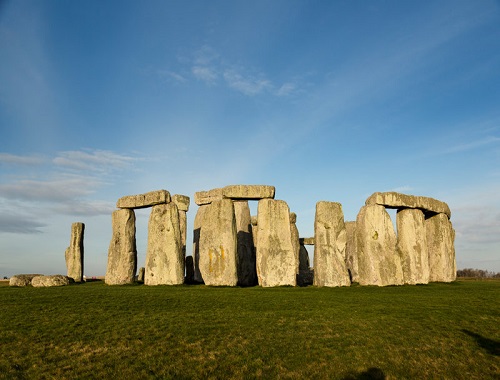 In Neolithic times (at around 3200 BC) what is interpreted as the first farming village in the UK, Skara Brae, appeared on Orkney Island in Northern Scotland. Researchers do not know with certainty who first populated the island, or why they felt compelled, over a span of six centuries, to construct the first known series of megalithic sites in the UK. My controversial 2016 book The Mystery of Skara Brae presents what is perhaps the first explicit theory as to who these people were and what they were doing on Orkney, hundreds of years before the appearance of dynastic kingship in Egypt.
The concept for the tour is to enjoy a few days on Orkney Island, along with a group of 12 to 20 participants. Our plan for the first evening is to set the stage with a presentation about my book, to familiarize the group with the major sites, before we actually visit them. Over the next three days, we will visit a number of scenic sites on the island including the Skara Brae village itself, the Watchstone of Stenness, two ancient stone circles known as the Standing Stones of Stenness and the Ring of Brodgar, and a famous ancient chambered cairn called Maes Howe. We'll also make time to explore the scenic town of Kirkwall, situated only a short drive from the ancient sites.
From Orkney, we will travel back to Edinburgh overnight, and then on to London, to visit sites west of London. This will include tours of megalithic stone circles of Avebury and Stonehenge conducted by author and dowser Maria Wheatley, which many researchers believe relate ancestrally to the Orkney Island tradition.
The trip will close with a morning of exploration at the British Museum in London, and then with an afternoon overview tour of London for those who wish to take it.

To customize this itinerary, talk to one of our destination experts on 800.832.1848 or 212.757.5797.
Airline Information
Please call 800-832-1848 or email [email protected] for help and advice on booking air arrangements.
Included in This Tour
Tour led by author Laird Scranton
8-nights hotel accommodations with private bath on sharing or single basis
Breakfast each morning
Private coach transportation throughout the trip
Private airport transfers on Orkney and in Edinburgh
Local qualified guides in Orkney, Edinburgh, Stonehenge, & Avebury
Additional meals included; 6 Dinners and 5 Lunches
Admissions to all sites on itinerary; Orkney, Stonehenge, Avebury
Presentation Lecture by Laird Scranton on Orkney & many discussions throughout the trip
Not Included: Airfare, tips, travel insurance, and items of a personal nature.
Flight Information
Airfare is Additional
Take the hassle out of booking flights. Ask about our best available Economy Fares as well as our Preferred Business and First Class Offers. Our air department experts can help with competitive rates. Just let us know your preferred dates and U.S. Departure City. We will do the rest.
Meals
---
Day 1:
Depart U.S. on your overnight flight to Edinburgh, then onward to Orkney.
Day 2:
Arrive Orkney where you will be met by private driver for a transfer to your hotel for a 4-night stay. Free time this afternoon to relax after your journey or explore at leisure.
We will have an early welcome dinner at our hotel this evening followed by a presentation; The Mystery of Skara Brae, by Laird Scranton. (D)*
*B = Breakfast; L = Lunch; D = Dinner
Day 3:
After a hearty breakfast this morning we meet our driver & guide, then depart to visit Skara Brae and Skaill House. We will tour the Neolithic village of Skara Brae which is part of the UNESCO World Heritage Site.  Skaill House is a Laird's House (Scottish Lord) dating back to 1650. We will enjoy lunch at Skara Brae.
After lunch, tides permitting, we will visit the site of the first Viking settlement on Orkney, the Brough of Birsay. Afterwards we continue our afternoon adventure with a visit to the Broch of Gurness, an Iron Age fortified house by the beautiful Aikerness beach on Eynhallow Sound.  We return to the hotel and have some free time to relax before dinner.  (B,L,D)
Day 4:
This morning we meet our guide at the hotel for a walk to the center of Kirkwall, learning the history of the town as we go. First we will visit St. Magnus Cathedral, founded in 1137, a good example of Romanesque architecture, followed by a tour of the Bishops Palace, a medieval structure built for the first Bishop of the Cathedral. Keeping with the palace theme we stop to see the Earl's Palace which is a Renaissance residence of Earl Patrick Stewart, built in 1607.
We enjoy lunch followed by some free time to explore and perhaps do a little shopping. Kirkwall has many craft shops of high quality with local jewelry and produce – or perhaps have a look around the Orkney Museum.  After our time in Kirkwall we will tour Maeshowe, a Neolithic Tomb with Viking Runic inscriptions, and part of the UNESCO World Heritage Site. Returning to the hotel we will have some free time to relax before dinner. (B,L,D)
Day 5:
After breakfast we gather in our hotel lobby for a discussion on the days' activities before heading off with our driver & guide. Today we will tour the Standing Stones of Stenness. These are the first of two stone circles predating Stonehenge in Wiltshire. They are part of the UNESCO World Heritage Site. We then tour the Ring of Brodgar and visit the Unstan Chambered Cairn.
Enjoy lunch in Stromness, a picturesque port with historic worldwide connections. After lunch we visit Stromness Museum, a small local museum with fascinating collections relating to the town, as well as Orkney's Maritime and Natural History.  Connections include Hudson's Bay Company and the sinking of the German Fleet in Scapa Flow in WWI. After the visit we take a short walk through the interesting winding streets of the town.  We arrive back at our hotel with free time for some final explorations and shopping before dinner. (B,L,D)
Day 6:
After a leisurely breakfast we have a private transfer to the airport for our flight south from Orkney to Edinburgh. On arrival in Edinburgh we transfer to our airport hotel and check in for a 1-night stay.
This afternoon we will have a private guided coach tour of the main historic sites of Edinburgh. We are then free to choose to explore the city for additional sightseeing, shopping and to dine around or return to the hotel with our arranged transport. Dinner on our own this evening. (B)
Day 7:
Day 8:
After a light breakfast we check out of our hotel and transfer to the terminal for our flight south to London.  On arrival in London we meet our driver and head west to Wiltshire. We arrive in the quaint market town of Marlborough in time for a light early lunch and check in to our hotel for a 2-night stay.
After lunch we travel south with our expert local guide to visit Stonehenge, one of the wonders of the world and the best-known prehistoric monument in Europe. We can visit the world-class exhibition and visitor centre which has 250 ancient objects. In addition to visiting Stonehenge our expert guide will take us to Woodhenge and Woodhenge Barrows, a timber circle monument located in the Stonehenge World Heritage Site, two miles northeast of Stonehenge.  We return to Marlborough in time to relax before dinner.  (B,L,D)
Day 9:
After breakfast this morning enjoy free time to explore the town of Marlborough. We then head off for an exciting guided tour of Avebury and West Kennett.  Avebury is a Neolithic henge monument containing three stone circles around the village of Avebury, it is the largest stone circle in Europe. We then continue to Silbury for a light lunch, followed by a visit to West Kennet Long Barrow, a Neolithic tomb or barrow near Silbury Hill.
We return to Marlborough with time to explore and do a little shopping. This evening is free to dine around and visit a pub or two. (B,L)
Day 10:
After breakfast this morning we check out of our hotel and take our private transfer to London Heathrow Airport (LHR) for our return flight home. (B)
Until the next adventure, safe travels and be well!

To customize this itinerary, talk to one of our destination experts on 800.832.1848 or 212.757.5797.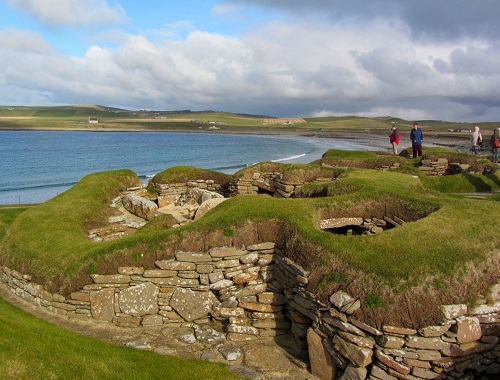 ---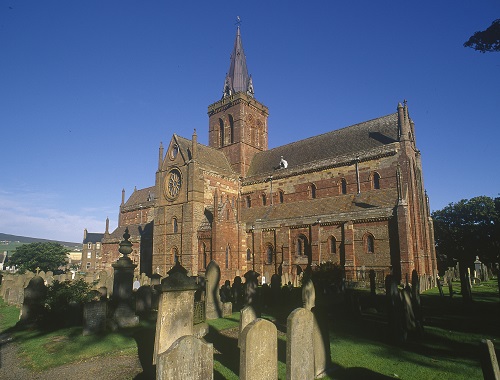 ---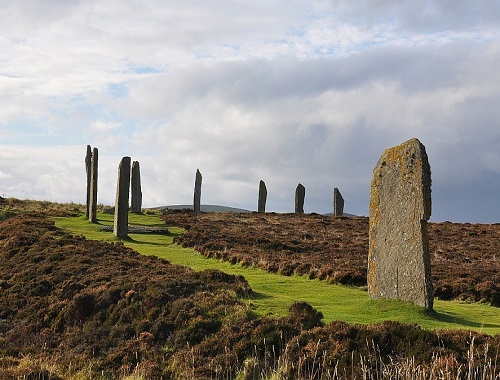 ---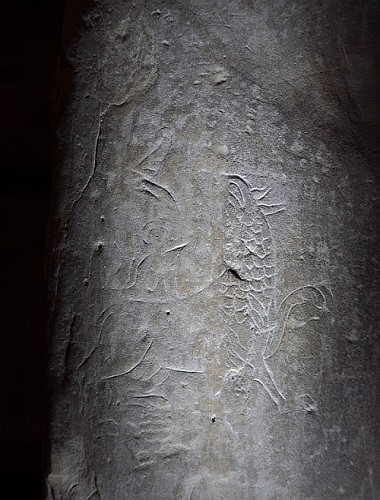 ---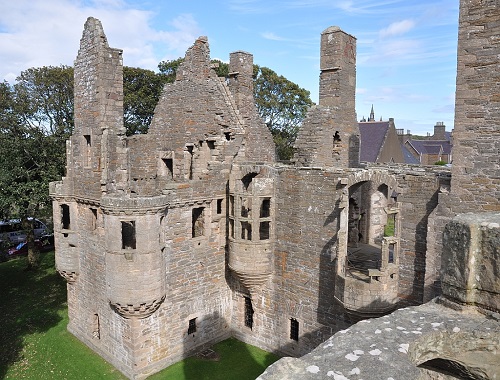 ---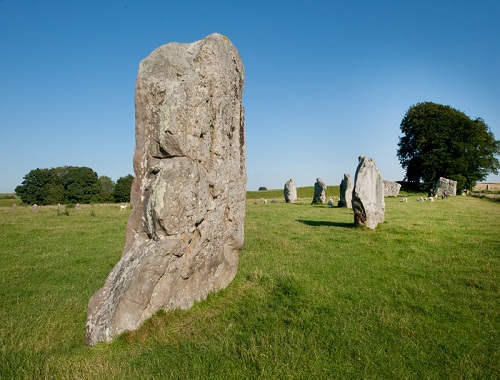 ---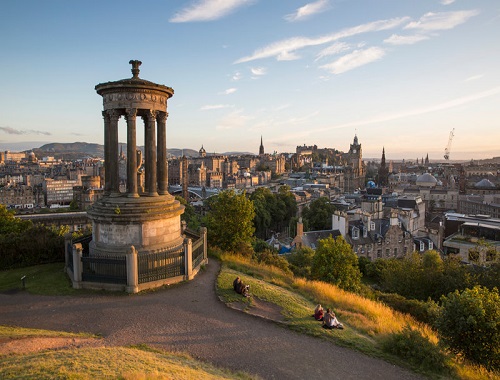 ---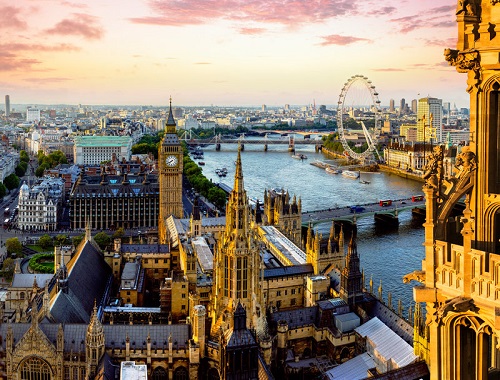 Hotels
Holiday Inn Express, Edinburgh Airport
Holiday Inn Express® Edinburgh Airport hotel is less than five minutes' drive from Edinburgh Airport. A modern hotel with complimentary parking, WiFi, breakfast included, and easy access to all of Edinburgh's attractions.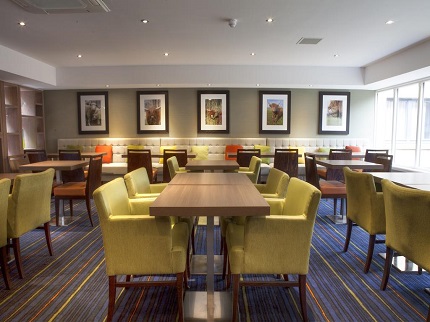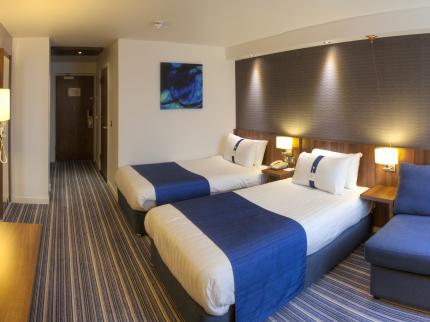 ---
Radisson Blu Edwardian Grafton Hotel, London
There's a charming ambiance to this luxury London hotel that mirrors the spirit of its Tottenham Court Road locale. Perfectly located for the City and the West End, it's also well situated for hopping on a train to Paris via St. Pancras station. Through the spacious and grand lobby, Steak & Lobster is the heart of the hotel, a bustling bar and restaurant hosting a diverse gathering of people. Rooms, on the other hand, are calm, chic and efficiently planned with restfulness and comfort in mind.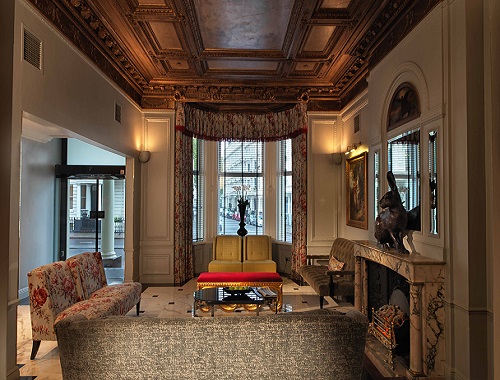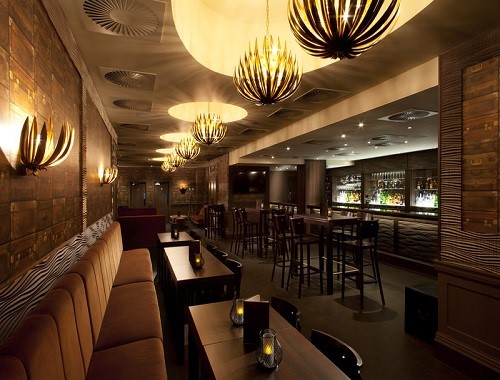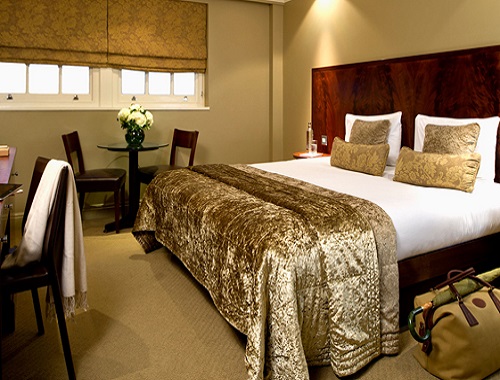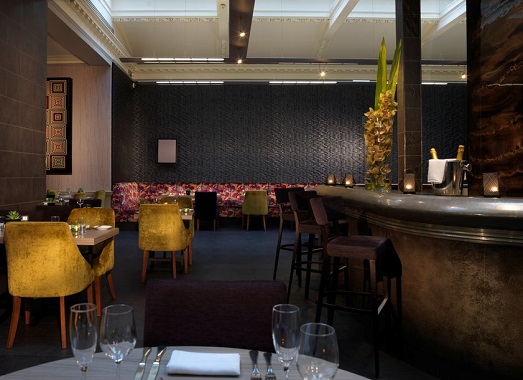 ---
The Ayre Hotel, Kirkwall, Orkney
The Ayre Hotel is a family run business and one of Orkney's finest hotels, situated in the principal town of Kirkwall. The hotel has been serving customers for hundreds of years and today the family welcomes business or pleasure customers from near and far. Their mission is to provide a friendly and professional service to make your stay in Orkney as comfortable and enjoyable as possible.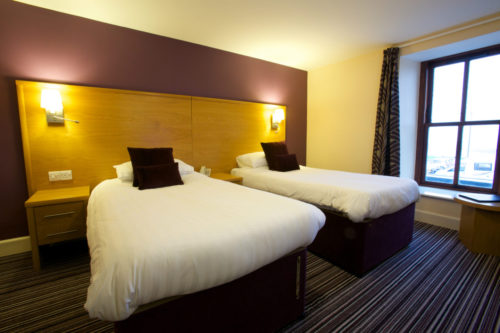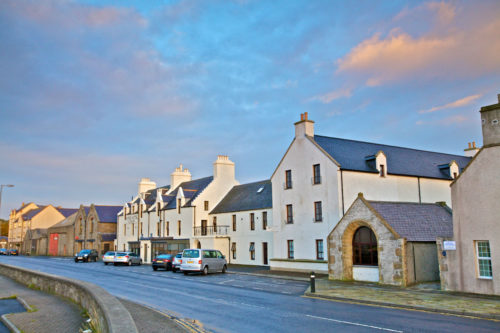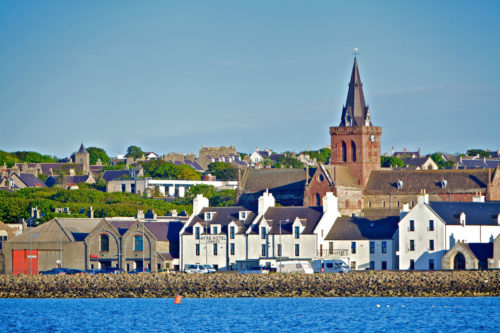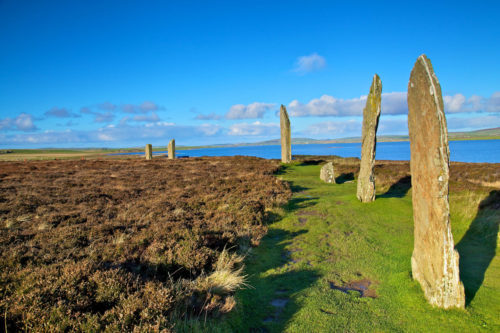 ---
The Marlborough Hotel, Wiltshire
The Marlborough building itself was built in the 15th Century. While it has had extensive restorations it still holds it's old world charm. Today, the hotel offers a bar which serves local ales, world wines and cocktails, a restaurant which prides itself on using the best the local produce has to offer and five boutique hotel rooms for accommodation all on the High Street of Marlborough.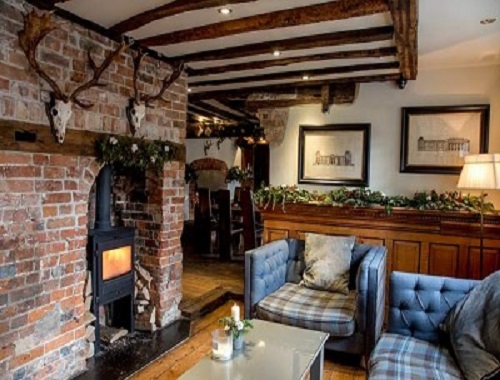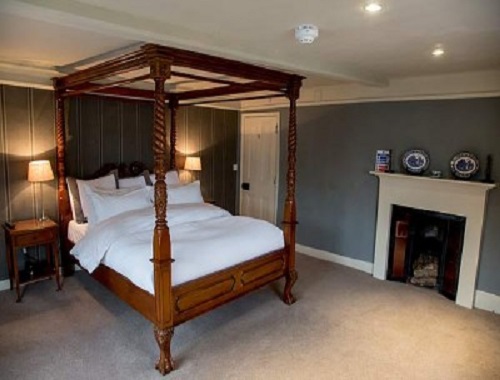 ---
Travel Tips & FAQs
United Kingdom: England, Scotland & Wales
Passports & Visas
To enter the Republic or Northern Ireland, you need a valid passport. While e-passports are commonly used now, they are not a necessity to enter Ireland. UK citizens do not require a passport to enter Ireland, but carriers by air or sea require some form of identification with a photograph (usually either a passport or driving license with photo).
Citizens of the EEA member states (the 27 countries of the European Union EU, together with Iceland, Norway and Liechtenstein) and many other countries including USA, Australia, Canada and New Zealand do not require visas to gain entry to Republic or Northern Ireland.
What to Pack
Bring a sweater, even in summer; waterproofs to accompany all outdoor activities; sunglasses; comfortable walking shoes and an umbrella. The weather is changeable so go for layers that you can put on or take off as the temperature changes.
Weather
February to April: Highest temperatures range from 46 to 54°F
May to July: Highest temperatures are between 64 and 68°F
August to October: Highest temperatures hit between 64 and 57°F.
Winter air temperatures inland normally reach 46°F, while the coldest months are January and February.
April & September are considered the most pleasant and temperate months.
Currency
In the Republic of Ireland, the official currency is the euro (€). One euro consists of 100 cent. In Northern Ireland, pound sterling is the local currency (£). One pound sterling consists of 100 pence.
Gratuities
Gratuities and tips are discretionary and are not usually included in a bill. The general custom is to give 10% to serving staff in restaurants. Cafes might have a collection box at the till and bar staff are not tipped but you are free to offer "have one for yourself".
Emergency Services
Police, Fire, Ambulance:
Republic of Ireland, Telephone: 112 or 999
Northern Ireland, Telephone: 999
Gadgets
Plugs in Ireland are three-pronged, the same as in the UK and the electricity supply is also 230v. Adapters are widely available and its a good idea to bring a couple for your various gadgets.
Public Transportation
National Coaches
Republic of Ireland: Bus Eireann
Northern Ireland: Translink
Dublin Buses
Leap Visitor Card is a prepaid pass that allows you to travel on all Dublin Bus, Airlink 747 buses as well as the Luas Light Railway Tram and DART (Dublin Area Rapid Transit) for up to 3 days.
Railways
Republic of Ireland: Irish Rail
Northern Ireland: Northern Ireland Railways
The Dart (Dublin Area Rapid Transit) covers Dublin's coast and city area from Howth and Malahide in north County Dublin via Dun Laoghaire in south County Dublin to Greystones in County Wicklow.
Luas light rail/tram service travels across the south and west of Dublin city including the city center areas.
Time Zone
Ireland functions on Greenwich Mean Time (GMT). During the summer it becomes GMT+1, that's Irish Standard Time (IST) in the Republic and British Summer Time (BST) in Northern Ireland.
For example, New York is Irish Time -5 hours & Los Angeles is Irish Time -8 hours.
Language
English is commonly used throughout Ireland although Irish is the official language and there are Irish speaking areas called the Gaeltacht where it is the predominant language.
Driving
You will need either a full valid national driving license or an international driving permit. Cars in Ireland drive on the left-hand side of the road and both driver and passengers are required to wear seat belts at all times by law. Signposts in Gaeltacht (Irish speaking) areas are written in Irish (Gaelic) so familiarise yourself with both English and Irish spellings before you set off for those parts. Northern Ireland uses miles per hour, while the Republic of Ireland uses kilometers for signage and speed limits.
Vaccinations
There are no vaccinations required to visit Ireland.
---
Testimonials
"Back from a great golf trip and thanks so much for your assistance. Hotels were outstanding and made for a wonderful relaxing trip."
– Tim Dudich
---
"I wanted to let you know that our trip was one for the ages. We had more fun than I could have imagined."
– Herb Bennett
---
"To say our group had an awesome time on our trip would be the understatement of the century."
– John C. Granzow, CIMA
---
"I will have no hesitation in recommending your company for future use! I felt as if you and your company gave us top notch customer service and never batted an eye for what may have been odd questions – that type of service is hard to find. You really gave us personal service!"
– Leslie Wajda
---
"Trip was great – accommodations excellent."
– Kathleen McCormack-Batterson
---
"This note is to praise Destinations Ireland and our driver, James Finn, who truly made our trip a pleasure!"
– Donna Long
---
"The trip was really great.  You did a fabulous job of picking the properties. Scotland is beautiful! It was a great trip. You scored again! Can't wait for our next adventure."
– Libby McGriff
---
"I wanted to let you know that the accommodations were fabulous throughout our trip. We were completely blown away, what a magnificent find. The house is simply breathtaking. A word on the drivers. I could not have asked for more accommodating or entertaining gentleman to escort us around. They were full of information, great stories, and advice. Really, really just wonderful guys all around."
– Susanne McNeill
---
"A masterful job in creating and arranging such a phenomenal trip…"
– P.J. Fitzgerald
---
"We had a "dream trip" and you/your organization were a large part it making it all happen. Everything went smoothly and was more than we ever imagined! We are already talking about a return trip in a few years! Have to save our money. 🙂 Thanks again for all you did for us."
– Nancy Capocy
---
"I cannot express how much I appreciate you making all the arrangements with such short notice & I just wanted to say Thank you again for all your help."
– Susan Sanford
---
"All I do is talk about the wonderful trip, sites and your company and how we couldn't have been happier with all the arrangements and people who set this wonderful trip up. Again thank you!!!"
– Janet Jenrick
---
"We had a wonderful time in Ireland and I appreciate all the reservations you made and the guidance your gave us."
– Monica Kobasic
---
"I wanted to thank you for arranging a great trip to Scotland. The Channings, Culloden House, and Roxburghe House were fantastic…the best of accommodations, food, and customer service"
– Trina Girimont
---
"I wanted to thank you and Destinations Ireland and Beyond. We had an amazing experience. We loved all the hotels that you set us up with. Thank you for being so insightful, quickly giving us a speed course of Ireland and helping us decide where to go and what to see. I would highly recommend Destinations Ireland and Beyond as the best travel agency!"
– Donna and Ira Spector
---
"A lot of beautiful memories. THANK YOU for all of your planning and attention to detail,"
– Kathy Ross
---
"I just wanted to send you a thank you for all you did to make our trip the best! It was beyond our expectations! We loved all of our accommodations. I can't say that I have a favorite because it all was perfect. We were not ready to come home and all look forward to visiting Ireland again."
– Peg Cozzolino
---
"I want to THANK ALL OF YOU FOR A WONDERFUL TRIP. Ronelle and I had a marvelous time."
– P.J. "Paul" Nicholson
---
"Thank You! for all your help arranging a wonderful visit to Ireland."
– Ron & Jennifer Spielman
---
"Tim and I had a wonderful trip to Ireland thanks to your wonderful suggestions and arrangements. Everything was just perfect. We truly had a wonderful trip and are grateful for your services."
– Jenny Popp
---
"Thank you for the great job you did arranging our trip to Ireland. Everything went wonderfully and the accommodations were the best."
– Elizabeth Zechman
---
Booking Enquiry for Mysteries of Orkney
You can use this form to contact us with your preferred date of travel, the number of people in your party and your requirements and we will get back to you with a quote.