The Islands of Scotland
| Edinburgh, Isle of Lewis, Dun Carloway, Isle of Harris, Isle of Skye |
9 Days & 8 Nights
Skye & Outer Hebrides Adventure

Escorted Tour
Explore the hidden treasures of island life.

Discover the natural beauty of the Outer Hebrides and the Isle of Skye on our extensive escorted tour.
Everything was exceptional. The golf, the castles & manors, the food, the transport.

– A. Barry
---
Highlights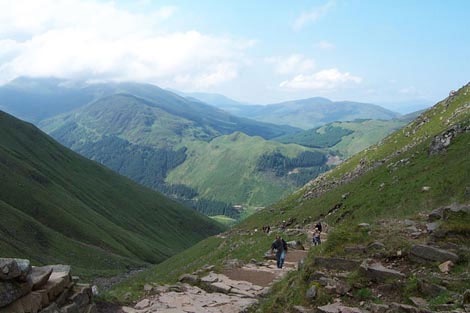 Experience the remote and stunning scenery of the Outer Hebridean islands of Lewis and Harris on our exclusive Scottish adventure. Let the landscape bewitch you as you explore the pre-historic stone circles of Callanish, the pure white sandy beaches of Harris, the rugged beauty of Ullapool, and the legendary Isle of Skye. Touring in a small intimate group of a maximum of 16 passengers, and accompanied by the best of Scottish guides, you will have a unique and individual experience. Let the experts at Destination create your Scottish dream holiday!

To customize this itinerary, talk to one of our destination experts on 800.832.1848 or 212.757.5797.
Explore Edinburgh city visiting Edinburgh Castle & Holyrood Palace
Take a hop on, hop off bus tour of Edinburgh
Enjoy an exclusive tour of the Outer Hebrides
Stay in idyllic Ullapool
Visit the Isle of Lewis by ferry
Explore prehistoric remains in Dun Carloway, and the famous Callanish stone circle
Discover the Isle of Harris, and see the highest mountain of the Outer Hebrides
Get off the beaten track on the beautiful Isle of Skye
Visit the legendary Eilean Donan Castle & Fort William
Included in This Tour
8-nights hotel accommodation with private en suite facilities.
6-Day Professionally Guided intimate escorted tour – with no more than 16 passengers on board!
Private transfers to and from airport.
Custom-designed itinerary for your approval.
All accommodation taxes and service charges.
Services of our offices and 24/7 Concierge Service while traveling.
Not Included: Airfare, tips, travel insurance, and items of a personal nature.
Flight Information
Arrive: Edinburgh (EDI)
Depart: Edinburgh (EDI)
Airfare is Additional
Take the hassle out of booking flights. Ask about our best available Economy Fares as well as our Preferred Business and First Class Offers. Our air department experts can help with competitive rates. Just let us know your preferred dates and U.S. Departure City. We will do the rest.
Meals
---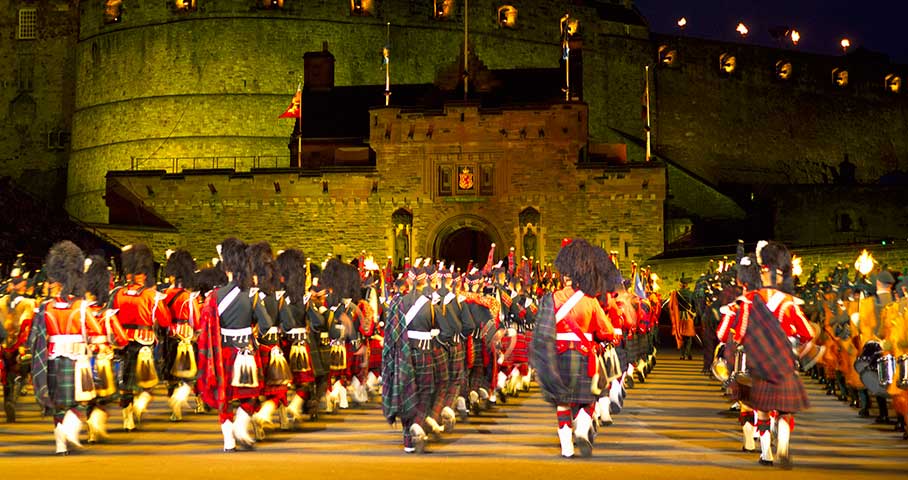 Day 1
Arriving in Edinburgh Airport, after your overnight flight from the United States, enjoy a private transfer to your hotel in Edinburgh city. The celebrated Scottish writer Robert Louis Stevenson wrote in the nineteenth century, "Edinburgh is what Paris ought to be." It is still a majestic city memorable for the grace and beauty of the neo-classical Georgian New Town and the unique medieval street layout of Old Town. Settle into your new surroundings and enjoy a leisurely walk through this culturally rich city. Take time to stroll down the Royal Mile, a street lined with shops, pubs and restaurants. Stay 2-nights at Channings Hotel.
Day 2
After breakfast, visit Edinburgh Castle and see the Scottish Crown Jewels and the Palace of Holyroodhouse. Founded as a monastery in 1128, Holyrood Palace in Edinburgh is the Queen's official residence in Scotland. Situated at the end of the Royal Mile, Holyrood Palace is closely associated with Scotland's turbulent past. One of its most famous residents was the ill-fated Mary, Queen of Scots, who lived there from 1561 to her forced abdication in 1567. We recommend taking a 'Hop on, Hop off' bus tour of the city. It's a fantastic way to get around and see all the best sights!
Day 3
This morning join your small group tour and depart Edinburgh. Today's highlights include a visit to Dunkeld for a short forest walk to the Hermitage waterfalls, and lunch in the Spey Valley overlooked by the Cairngorm Mountains, the infamous Loch Ness, and the Corrieshalloch Gorge. Enjoy an overnight stay in the idyllic west coast fishing port of Ullapool at The Royal Hotel.
Day 4
After a tasty Scottish breakfast, travel by ferry past the Summer Isles to the Isle of Lewis, when you have the opportunity of seeing dolphins, whales and a variety of seabirds. You are now on the very north – western edge of Europe. Spend your afternoon exploring historic blackhouses, crofting townships and the Butt of Lewis. Enjoy a 2-night stay in Stornoway, the capital of the Western Isles.
Day 5
Today's highlights include a visit to the pre-historic stone broch at Dun Carloway, Gearrannan blackhouse village, the famous Callanish stone circles and the remote beaches and communities of Great Bernera or Uig. Experience the poetic wildness of the Western Isles!
Day 6
Today you explore the Isle of Harris, famous for its locally produced Harris Tweed, and home to the highest mountains in the Outer Hebrides and the stunning white sands of Luskentyre. Following a visit to the historic 16th century church at Rodel and lunch in nearby Leverburgh, you will travel by sea to the legendary Isle of Skye. Enjoy a 2-night stay in the picturesque village of Portree.
Day 7
Enjoy the day discovering the island of Skye. Through their in-depth knowledge of the back roads of Skye, your guide will show you the best that this island has to offer, including the wild north of the island, the Old Man of Storr, the mountain pass of the Quiraing, and Skye's most westerly point at Neist.
Day 8
Today your return journey to Edinburgh includes a visit to the legendary Eilean Donan Castle and Fort William. You will experience the dramatic scenery, and uncover the dark history of Glencoe and the Falls of Dochart at Killin. An adventure to remember forever! Upon arrival in Edinburgh City this evening, check into Channings Hotel for a 1-night stay.
Day 9
Enjoy your private transfer Edinburgh Airport, and prepare for your return flight home to the United States.

To customize this itinerary, talk to one of our destination experts on 800.832.1848 or 212.757.5797.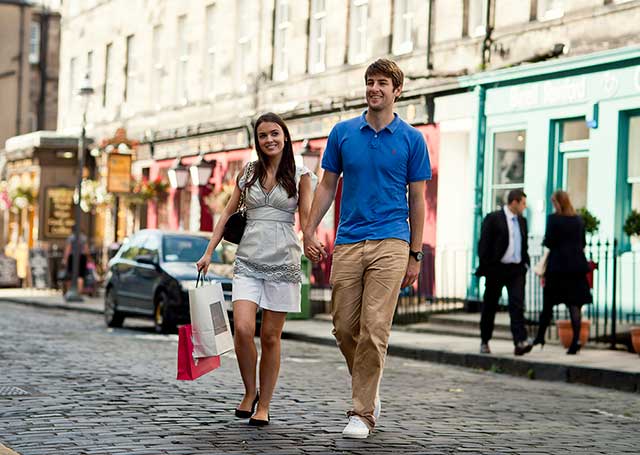 ---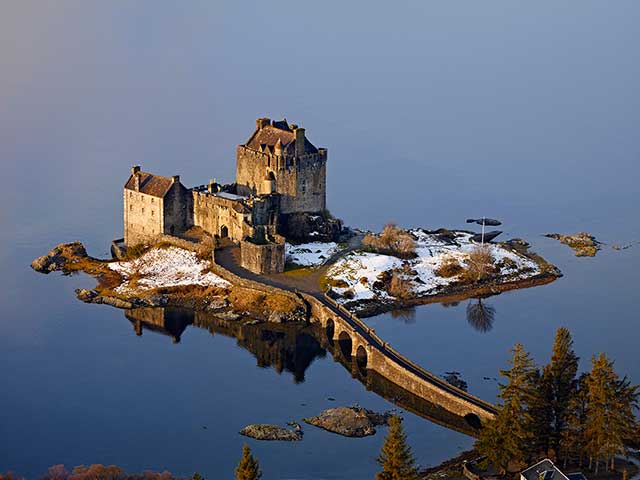 ---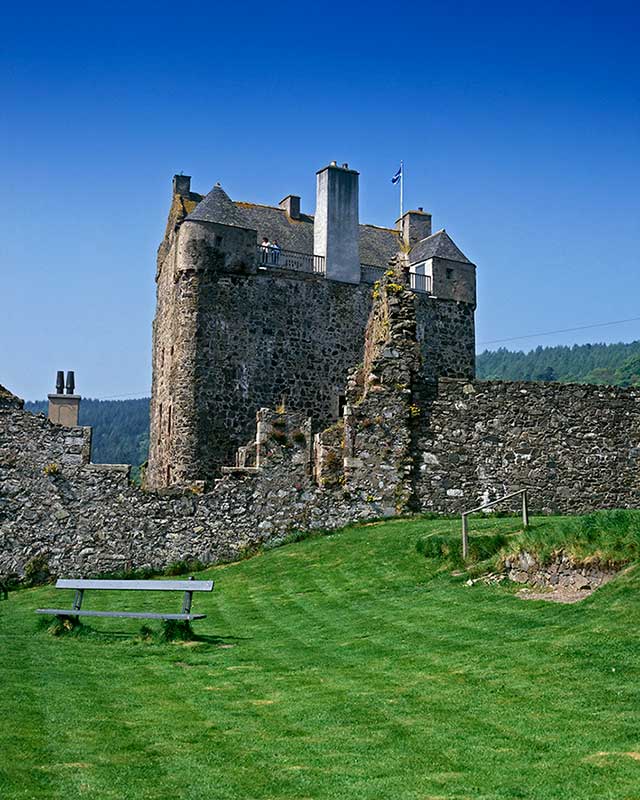 ---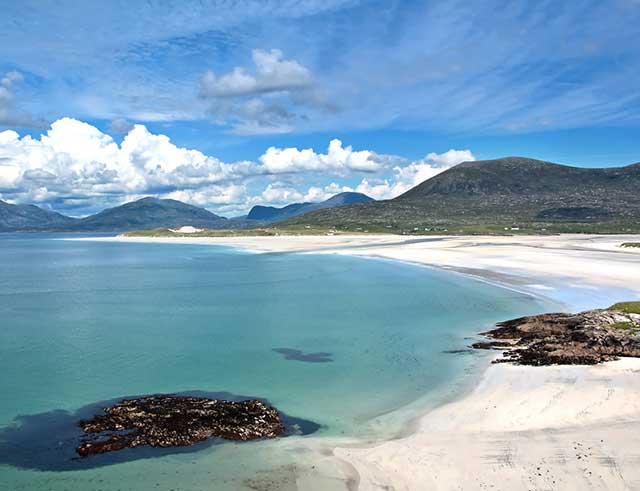 Hotels
The Bonham Hotel, Edinburgh, Scotland
The Bonham is a luxury four star boutique hotel situated in the West End of Edinburgh. The relaxed ambience within the hotel promises that you will leave feeling refreshed and relaxed. Set in a quiet leafy crescent, a stones throw away from the main attractions and surrounded by the stunning backdrop of this magnificent Scottish capital city, The Bonham is without a doubt one of the most stylish hotels in Edinburgh, plus they have complimentary car parking! At The Bonham hotel in Edinburgh, they have used bold color, rich texture and contemporary art and photography to build an environment that is fun, upbeat yet relaxing, welcoming and with the unmistakable buzz of being part of a great Scottish city.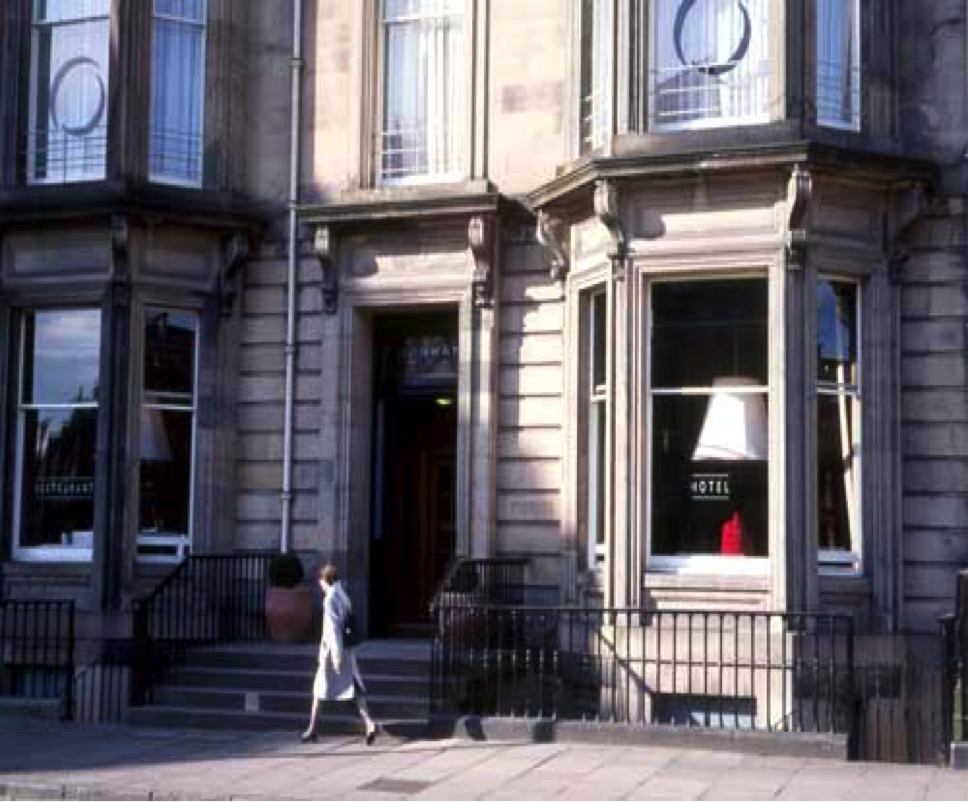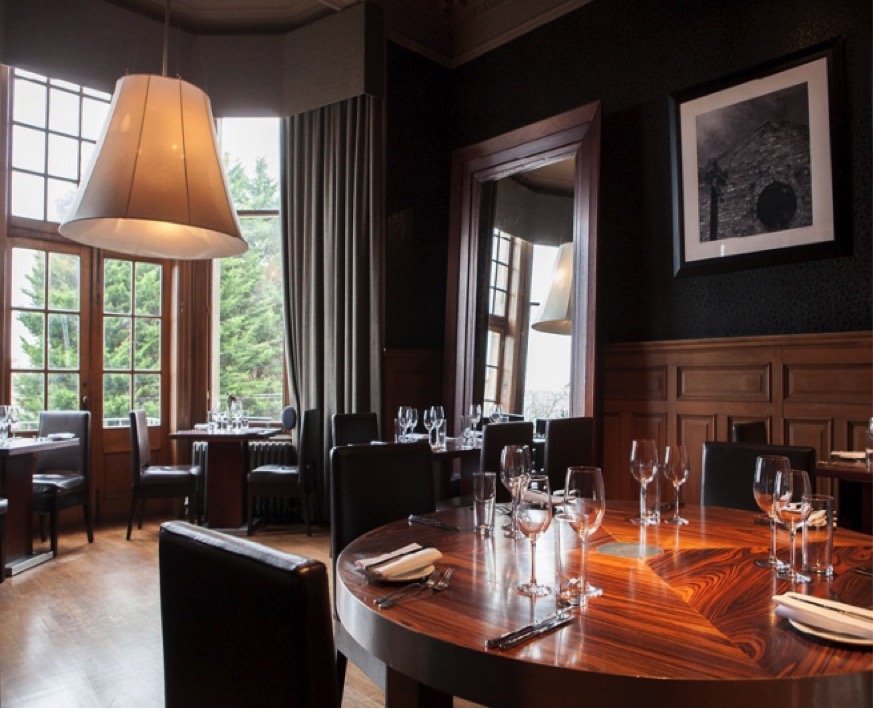 ---
The Bosville Hotel, Portree, Scotland
Situated in the heart of Portree, capital of the Isle of Skye, above the harbour, this quality 4 Star Hotel offers lovely accommodation and first class Highland customer service. They have an unrivalled reputation for superb, award winning cuisine created using the freshest of local produce from the Isle of Skye and the Highlands of Scotland. The Hotel is centrally located providing the ideal position for exploring local bars, shops, boat trips, walks and visitor attractions.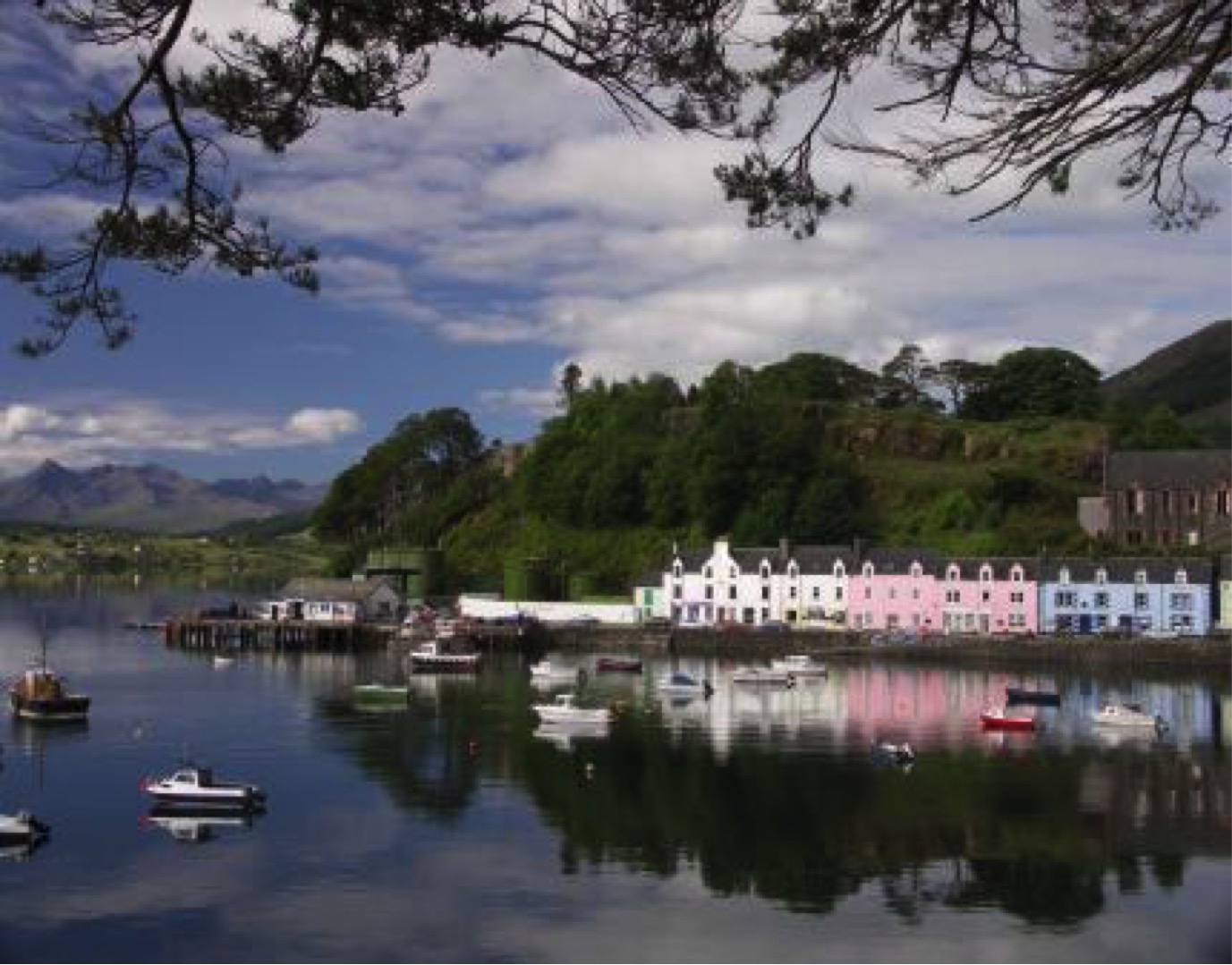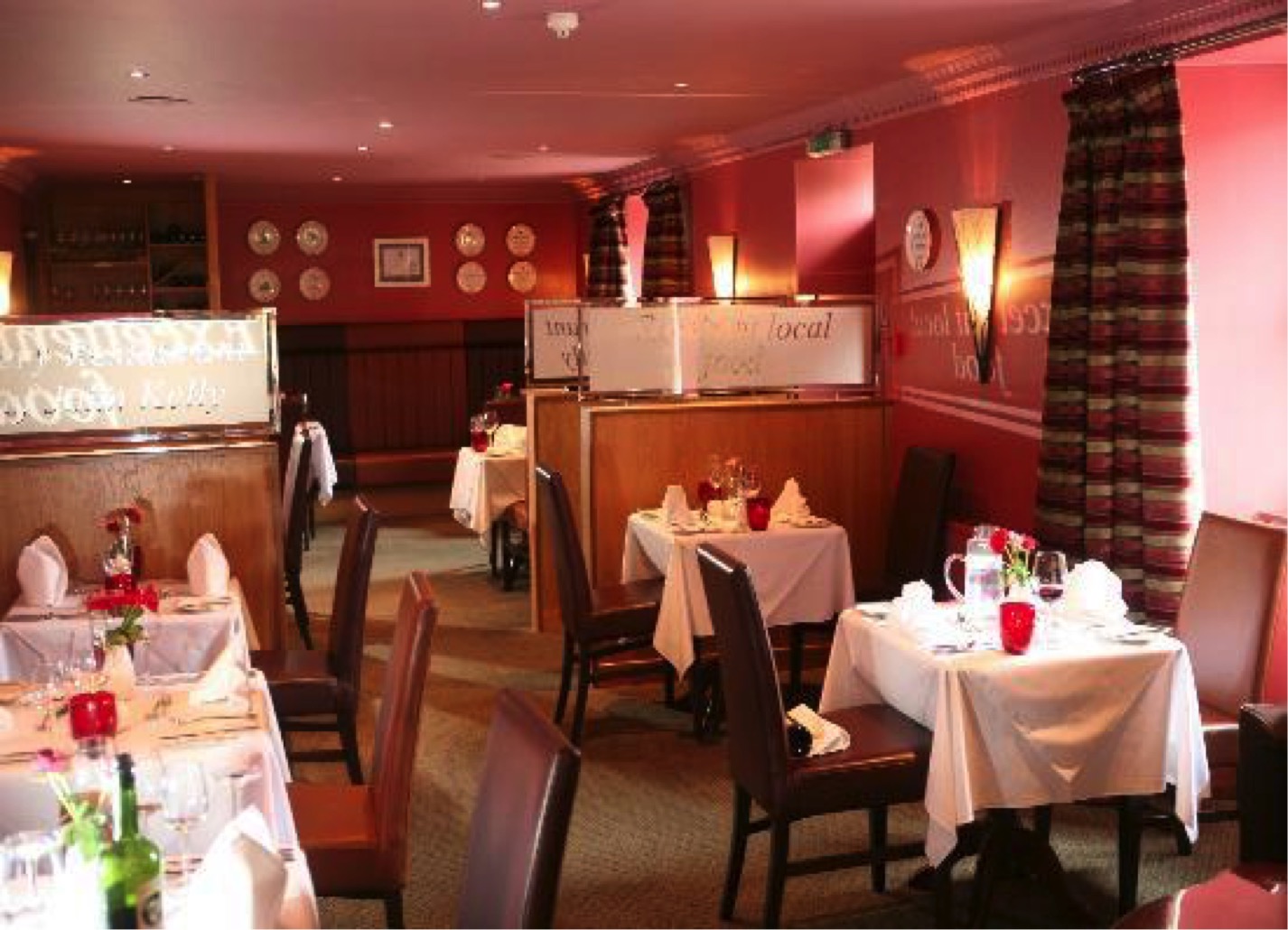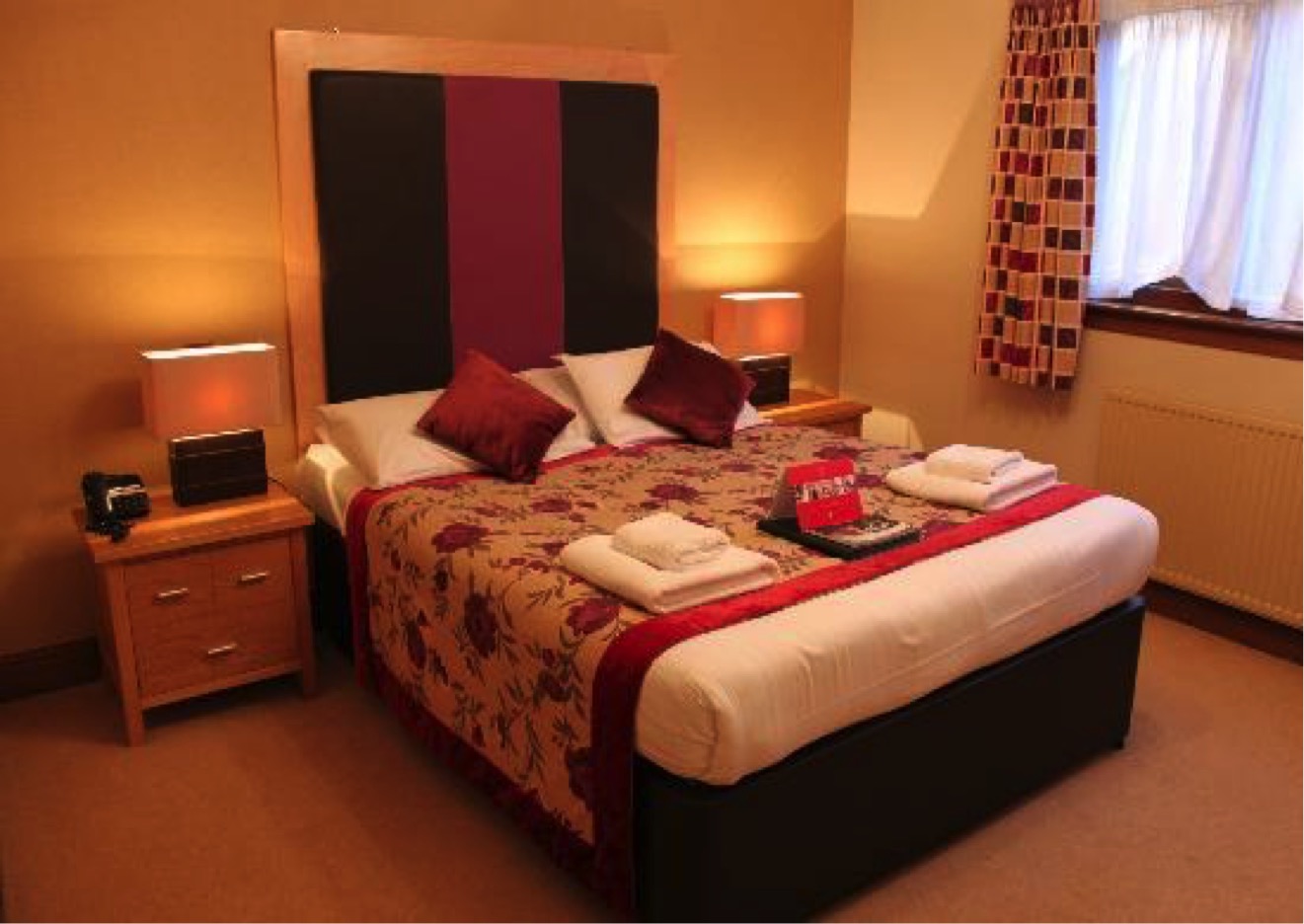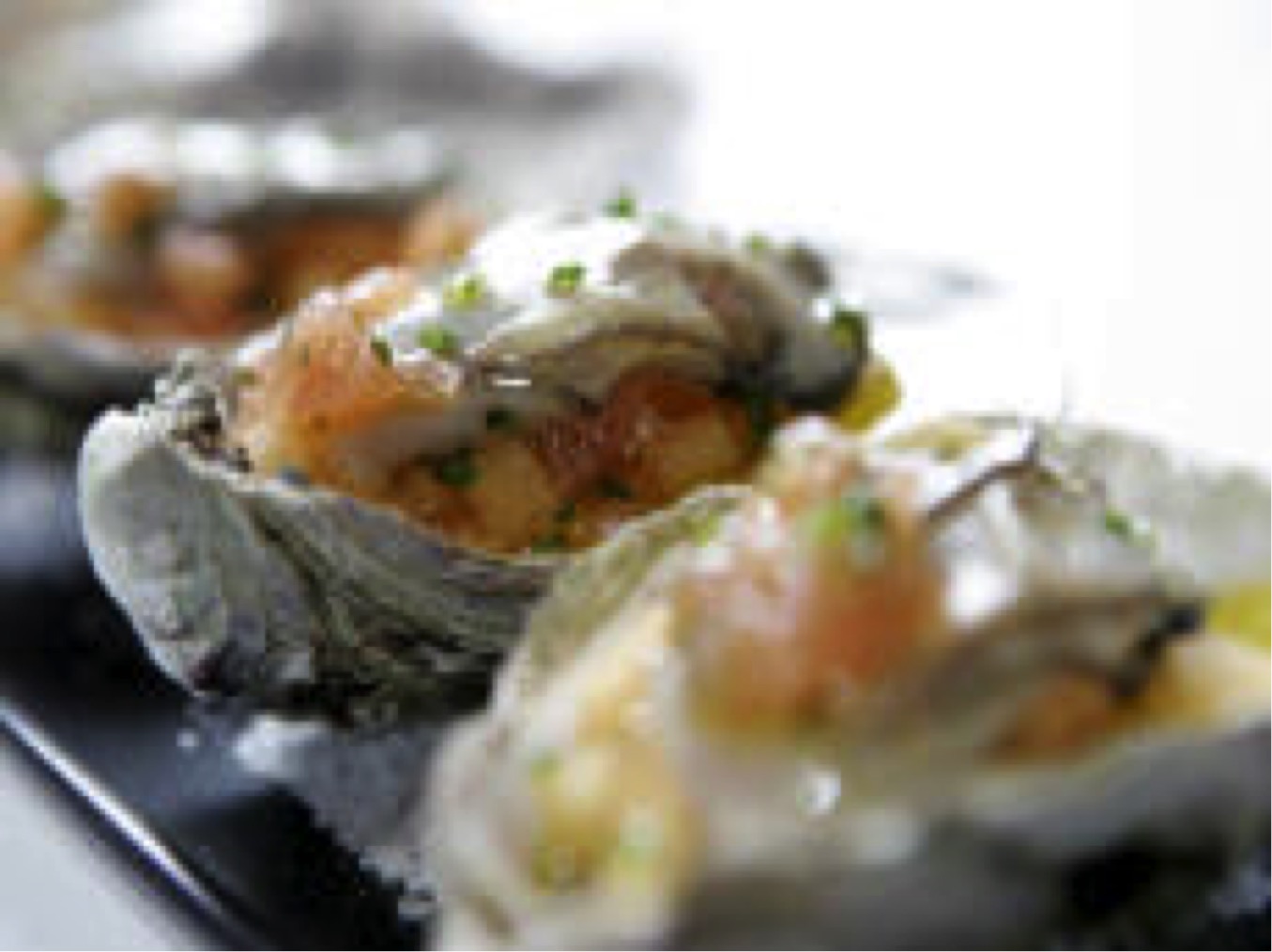 ---
The Royal Hotel, Ulapool, Scotland
The Royal Hotel will delight the most discerning of guests and offers 55 rooms, half of which boast breath taking views over Loch Broom and the rugged mountain landscapes beyond. Having undergone complete renovation, The Royal Hotel is the definitive venue for a relaxing stay to completely chill out from hectic city life, or, for the more adventurous, an oasis of comfort and calm to unwind after a hard day walking or climbing in the beautiful Scottish mountains, or braving the elements around the rugged sea lochs. The Royal Hotel's owners proudly present the hotel as a matchless and precious jewel of the Highlands, uniquely situated to offer the perfect combination of comfort, and a stunning seaside location.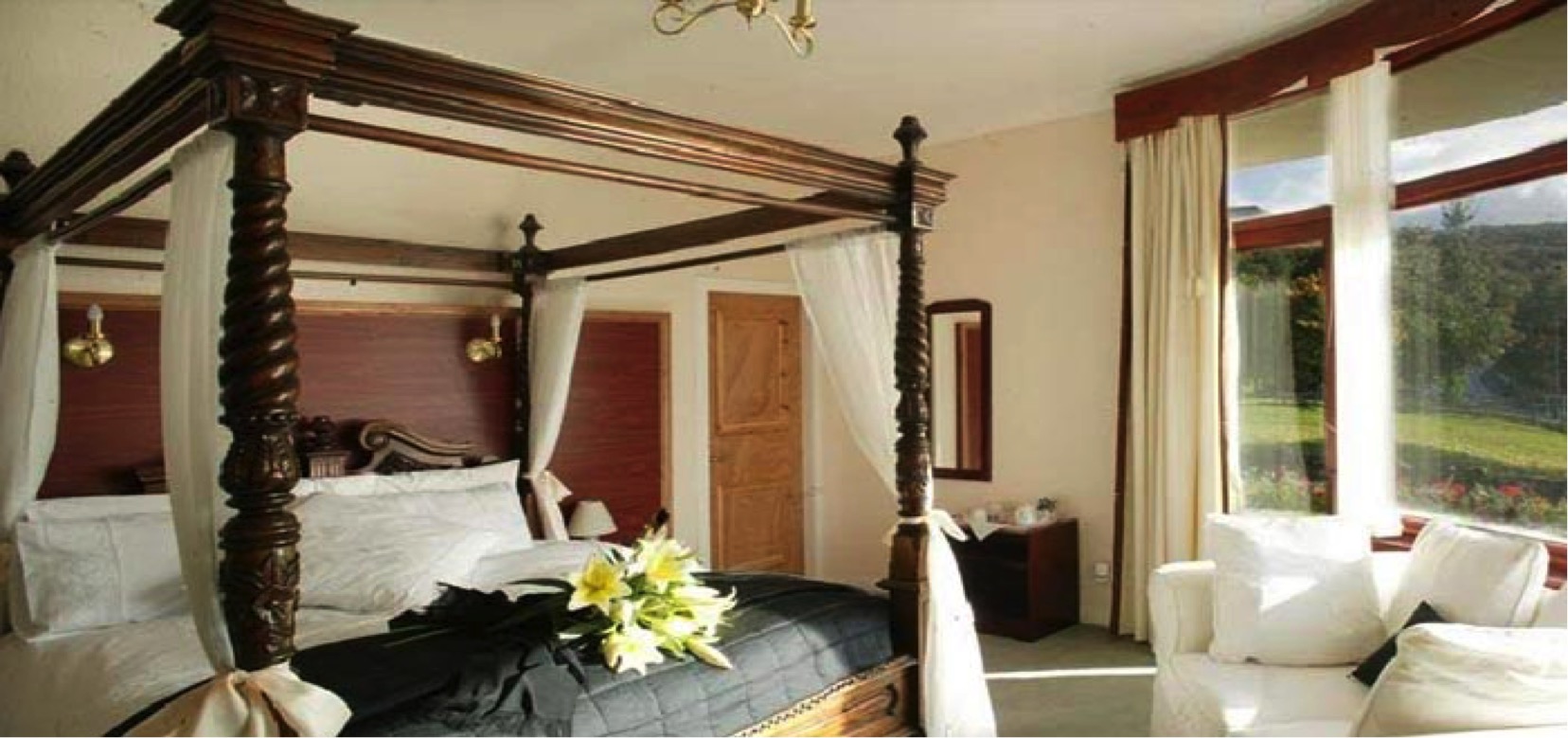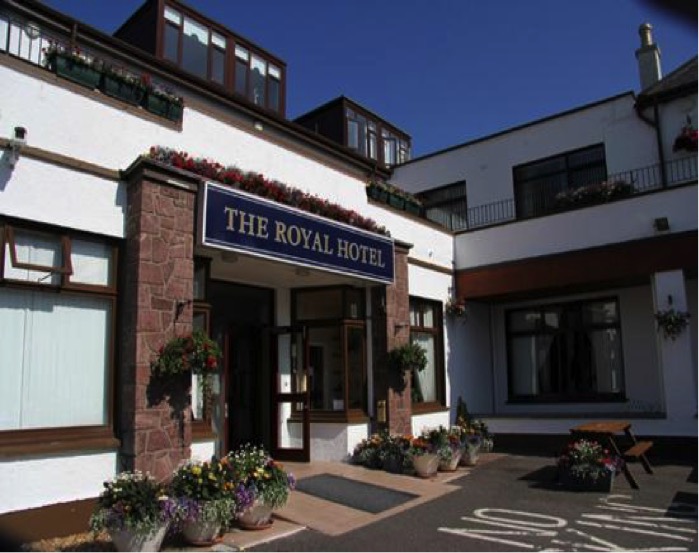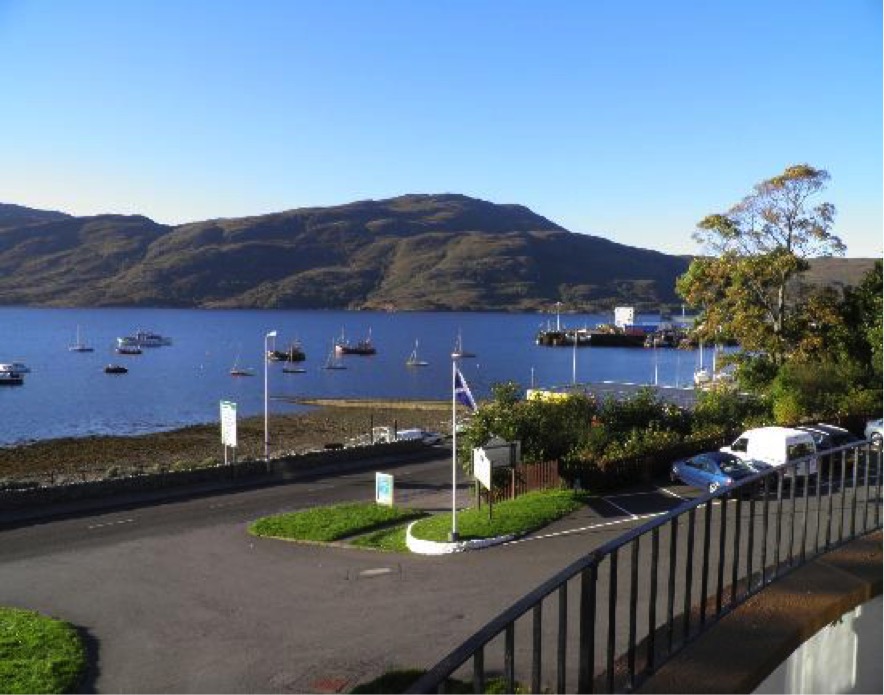 ---
Travel Tips & FAQs
Scotland
Passports & Visas
To enter Scotland (Great Britain), you need a valid passport. Citizens of the EEA member states (the 27 countries of the European Union EU, together with Iceland, Norway and Liechtenstein) and many other countries including USA, Australia, Canada and New Zealand do not require visas to gain entry to Scotland.
If only one parent is traveling with a child under 17 year of age and that child's last name differs from the parent, a signed notarised letter from the parent with the same last name as the child's authorizing permission to allow that child to travel.
For more passport information contact the U.S. Department of State (877/487–2778).
What to Pack
Bring a sweater, even in summer; waterproofs to accompany all outdoor activities; sunglasses; comfortable walking shoes and an umbrella. The weather is changeable so go for layers that you can put on or take off as the temperature changes. And if you are planing to do a lot of walking, comfortable walking shoes. Travel light and save yourself the burden of handling large and heavy luggage. In Scotland wearing casual clothes is acceptable with less emphasis on formal dress codes.
Weather
The climate in Scotland is moderate with rarely extremes in temperature.
January and February are the coldest months with an average temperature of 42.8°F.
July and August are the warmest months with an average temperature of 66.2°F.
There are variations from region to region. for example the Western Highlands experience some of the wettest weather in Europe due to the prevailing wind coming in from the Atlantic. In contrast, the Eastern part of Scotland has far less rainfall.
Currency
In Scotland the official currency is the pound sterling(£). One pound sterling consists of 100 pence.
Gratuities
Gratuities and tips are lower in Scotland than in the United States and some restaurants include these as a service charge on the bill. When tipping in restaurants you should pay 10 to 15 % and similarly with taxis, hairdressers and barbers.
Emergency Services
Police, Fire, Ambulance: Telephone: 999
24 hour medical treatment is available in UK hospitals under the National Health service and you should expect to be billed but it is nowhere as expensive as it is in the United States.
Gadgets
The electrical current in Great Britain is 220–240 volts and the plugs are three-pronged. Adapters are widely available and it is a good idea to bring a couple for your various gadgets.
Public Transportation
Traveline provides information on all public transportation in Scotland including timetables.
Most stations and bus terminals in Scotland will accept credit and debit cards for payment of tickets and other services.
Buses
Railways
The train service in Scotland is efficient, clean and comfortable with long distance journeys including buffet and refreshment cars. First Class, as well as standard class coaches are available on most scheduled services, with wider seats. Fares are much higher in First Class but on weekends you can upgrade for as little as £10 in some cases. Reserving tickets in advance is recommended.
Save online with The Trainline.
Travelling by Taxi
You can hail the typical black hackney taxis, like those in London on the street or book by phone with an additional 80p charge. Private taxi hire is with regular cars but all taxis must display the taxi license and a driver ID and are metered. Metering starts at £2 with increased intervals charged at 25p.
Time Zone
Scotland functions on Greenwich Mean Time (GMT). During the summer it becomes GMT+1. For example, New York is Greenwich Mean Time -5 hours & Los Angeles is Greenwich Mean Time -8 hours.
Language
English is commonly used throughout Scotland but in parts of the Outer Hebrides and Scottish Highlands Scots Gaelic may be spoken. Expect to see signposting in both English and Gaelic.
Driving
You will need either a full valid national driving license or an international driving permit (IDP). You can acquire an IDP from the American Automobile Association or from Automobile Association or Royal Automobile Club in the UK. IDPs are only valid with your regular driver's licence. They are not mandatory but having one can prevent issues when dealing with local authorities.
Cars in Scotland drive on the left-hand side of the road and both driver and passengers are required to wear seat belts at all times by law. Signposts will be presented with place names in English and Scots Gaelic.
You will pay a lot more for gasoline (petrol) in the UK, about £4 per gallon. The imperial gallon is 20% more in volume than the US Gallon and is dispensed at the pump by the litre (4.5 litres to the gallon).
Parking
On street parking is available in most urban areas in Scotland. It costs around £1 per hour where fees apply. Pay and display machines, which dispense tickets, are marked with a large P. Tickets should be placed on your dashboard for viewing by traffic wardens who inspect paid-for-parking zones regularly. Parking regulations are enforced with fines of £25 for cars parked illegally.
You will also find privately run parking lots.
Vaccinations
There are no vaccinations required to visit Scotland.
---
Testimonials
"Back from a great golf trip and thanks so much for your assistance. Hotels were outstanding and made for a wonderful relaxing trip."
– Tim Dudich
---
"I wanted to let you know that our trip was one for the ages. We had more fun than I could have imagined."
– Herb Bennett
---
"To say our group had an awesome time on our trip would be the understatement of the century."
– John C. Granzow, CIMA
---
"I will have no hesitation in recommending your company for future use! I felt as if you and your company gave us top notch customer service and never batted an eye for what may have been odd questions – that type of service is hard to find. You really gave us personal service!"
– Leslie Wajda
---
"Trip was great – accommodations excellent."
– Kathleen McCormack-Batterson
---
"This note is to praise Destinations Ireland and our driver, James Finn, who truly made our trip a pleasure!"
– Donna Long
---
"The trip was really great.  You did a fabulous job of picking the properties. Scotland is beautiful! It was a great trip. You scored again! Can't wait for our next adventure."
– Libby McGriff
---
"I wanted to let you know that the accommodations were fabulous throughout our trip. We were completely blown away, what a magnificent find. The house is simply breathtaking. A word on the drivers. I could not have asked for more accommodating or entertaining gentleman to escort us around. They were full of information, great stories, and advice. Really, really just wonderful guys all around."
– Susanne McNeill
---
"A masterful job in creating and arranging such a phenomenal trip…"
– P.J. Fitzgerald
---
"We had a "dream trip" and you/your organization were a large part it making it all happen. Everything went smoothly and was more than we ever imagined! We are already talking about a return trip in a few years! Have to save our money. 🙂 Thanks again for all you did for us."
– Nancy Capocy
---
"I cannot express how much I appreciate you making all the arrangements with such short notice & I just wanted to say Thank you again for all your help."
– Susan Sanford
---
"All I do is talk about the wonderful trip, sites and your company and how we couldn't have been happier with all the arrangements and people who set this wonderful trip up. Again thank you!!!"
– Janet Jenrick
---
"We had a wonderful time in Ireland and I appreciate all the reservations you made and the guidance your gave us."
– Monica Kobasic
---
"I wanted to thank you for arranging a great trip to Scotland. The Channings, Culloden House, and Roxburghe House were fantastic…the best of accommodations, food, and customer service"
– Trina Girimont
---
"I wanted to thank you and Destinations Ireland and Beyond. We had an amazing experience. We loved all the hotels that you set us up with. Thank you for being so insightful, quickly giving us a speed course of Ireland and helping us decide where to go and what to see. I would highly recommend Destinations Ireland and Beyond as the best travel agency!"
– Donna and Ira Spector
---
"A lot of beautiful memories. THANK YOU for all of your planning and attention to detail,"
– Kathy Ross
---
"I just wanted to send you a thank you for all you did to make our trip the best! It was beyond our expectations! We loved all of our accommodations. I can't say that I have a favorite because it all was perfect. We were not ready to come home and all look forward to visiting Ireland again."
– Peg Cozzolino
---
"I want to THANK ALL OF YOU FOR A WONDERFUL TRIP. Ronelle and I had a marvelous time."
– P.J. "Paul" Nicholson
---
"Thank You! for all your help arranging a wonderful visit to Ireland."
– Ron & Jennifer Spielman
---
"Tim and I had a wonderful trip to Ireland thanks to your wonderful suggestions and arrangements. Everything was just perfect. We truly had a wonderful trip and are grateful for your services."
– Jenny Popp
---
"Thank you for the great job you did arranging our trip to Ireland. Everything went wonderfully and the accommodations were the best."
– Elizabeth Zechman
---
Booking Enquiry for Skye & Outer Hebrides Adventure
You can use this form to contact us with your preferred date of travel, the number of people in your party and your requirements and we will get back to you with a quote.